Tactical FPS Insurgency is only £2.75 on Bundle Stars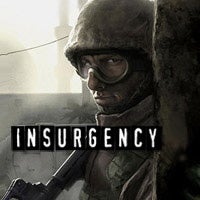 The hardcore tactical FPS Insurgency is available for a whopping 75% off over at Bundle Stars right now.
There's just over 24 hours left to grab this deal, so if intense close-quarters combat is your thing, scoot on over and pick it up.
The gameplay is far from your run-of-the-mill FPS, with no crosshair or respawns, so being able to rely on a competent team is key.
Insurgency is only available on PC for now, but game director Jeremy Blum has spoken about his hopes for a jump over to consoles, so maybe we'll see it coming to the PS4 and Xbox One in the not so distant future.