Insurgency: Sandstorm gets TDM, new weapons, more in new patch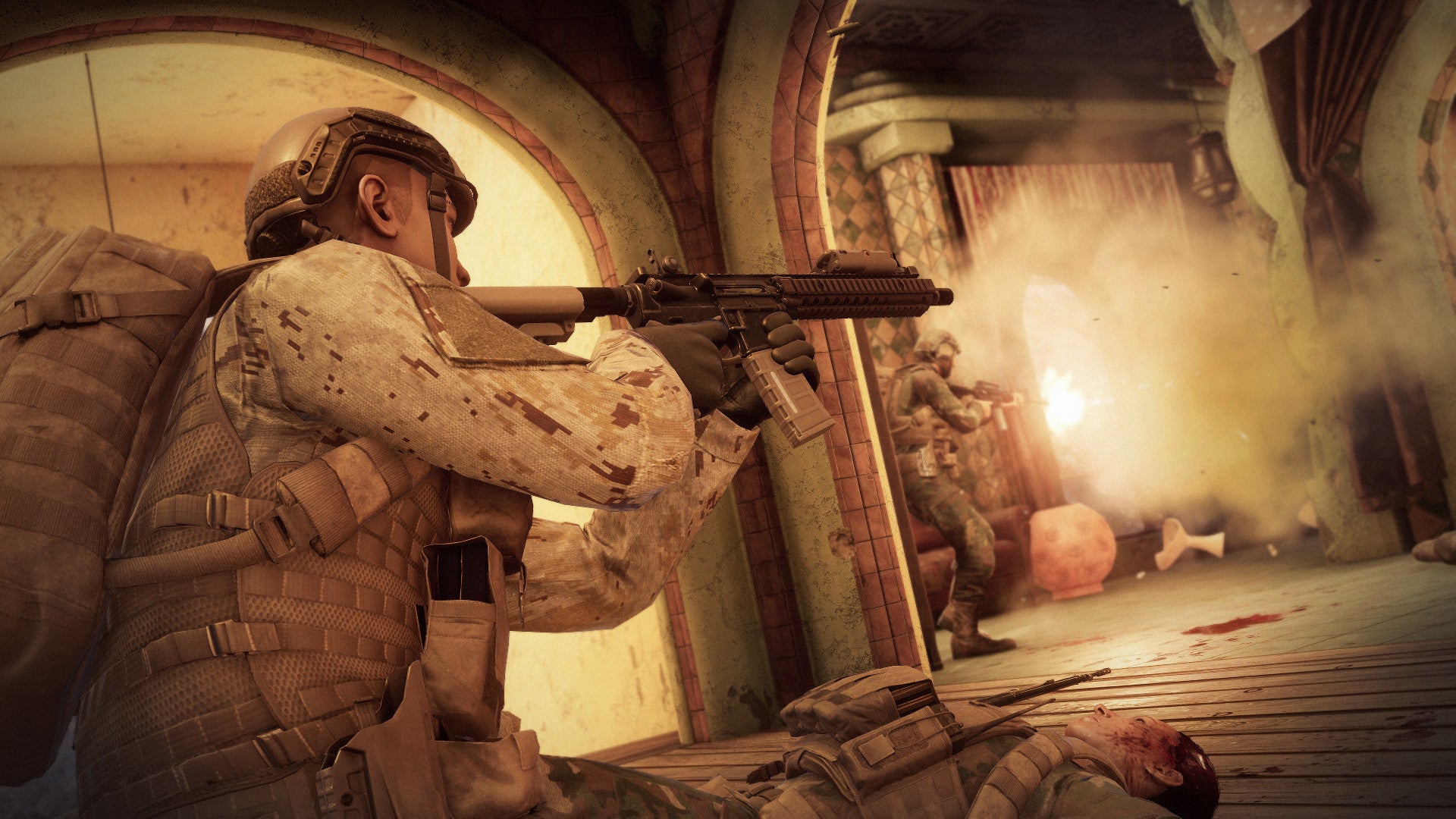 The first big update for Insurgency: Sandstorm has arrived, bringing a host of new content to the game.
The patch is available now, coming in at around 5.6GB. This is the first major Insurgency: Sandstorm update since the game launched in December last year.
Today's patch adds the long-awaited firing range; a safe environment where you can test out the game's weapons and practice recoil control. The range joins Sandstorm alongside a new Arcade playlist. Arcade is designed around Team Deathmatch, which also makes its debut in the game.
TDM allows players to sample a wider range of weapons and equipment, thanks to its more generous points allocation for each class, and the lack of faction restrictions on weapons. Down the line, Arcade will be expanded with more lighter modes like this.
Developer New World Interactive also expanded the game's arsenal with five new weapons: MP5A2, MP5A5, M240B, MG3, and the PF940. And, as you'd expect there's also a host of performance improvements, and bug fixes.
It's all rounded up nicely in the trailer below:
Alongside the new content, New World Interactive revealed that the game has so far sold over 500,000 copies. To celebrate, Sandstorm is on sale for 20% off on Steam until March 5.
PS4, and Xbox One ports of Insurgency: Sandstorm remain in the works, with a release planned for sometime this year.