Insurgency: Sandstorm roadmap promises new locations, weapons, modes and long-awaited night maps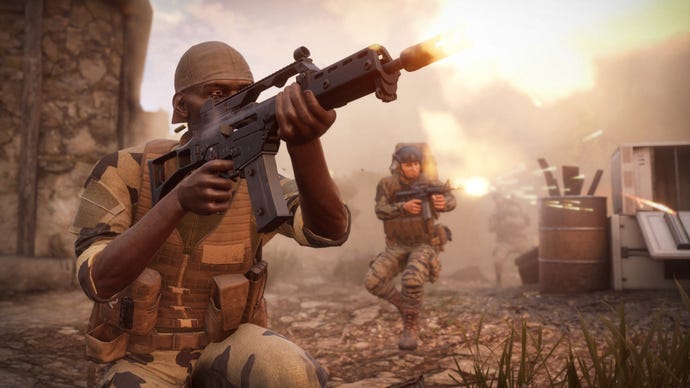 Insurgency: Sandstorm has announced plans for the next six months of content coming to the game.
Developer New World Interactive today unveiled a new roadmap for Insurgency: Sandstorm. The roadmap covers new content coming to the game over the next six months.
Sandstorm is getting two new maps, including one set in a snow environment. Night versions of existing maps, something players have been asking for since launch, are also on the way. The arrival of night maps will also be complemented with the release of new nighttime equipment.
That's not all, outside of new weapons, NWI is also working on more attachments and the ability to toggle between optics. On the game mode end, Frontline will be added to PvP, and PvE will finally be expanded to include Outpost.
Following the success of the recently released hardcore PvE mode, the same ruleset will be brought to all existing PvP modes as an option. You can also expect new cosmetics to be rolled out over the course of the next few months.
Finally, mod tools are in the works for Sandstorm, which will allow players to create their own maps, weapons, game modes and even play with existing rulesets. Though exact dates about all these features have yet to be finalised, NWI confirmed it'll kick off in July.