Swery's The Good Life Kickstarter has reached its funding goal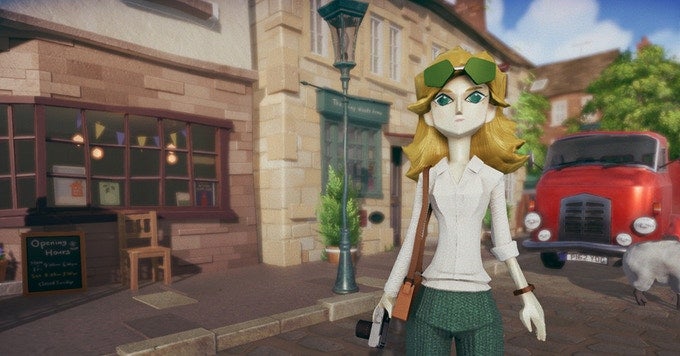 It looked scarily tight for a little bit there, but Hidetaka Suehiro's latest game has been funded on Kickstarter with a little over a day to go.
Suehiro, also known as Swery65, has a bit of a reputation for creating a bunch of borderline classic B-tier games including Metal Gear-alike Spy Fiction, the zany D4: Dark Dreams Don't Die, and the much-loved Deadly Premonition, a game that's a sort of bizarre and wonderful mash-up - part Resident Evil, part adventure game, part low-rent GTA open world.
The Good Life is his latest project and is a strange beast of a game set in a leafy British town with a secret - its residents can all turn into cats or dogs. That includes the player, too. There's also murder in town, so there's a hint of that Deadly Premonition murder mystery plot thread going on. Swery calls it a "daily life RPG", and in many ways it looks and sounds like Animal Crossing with murder. Which is fine by us.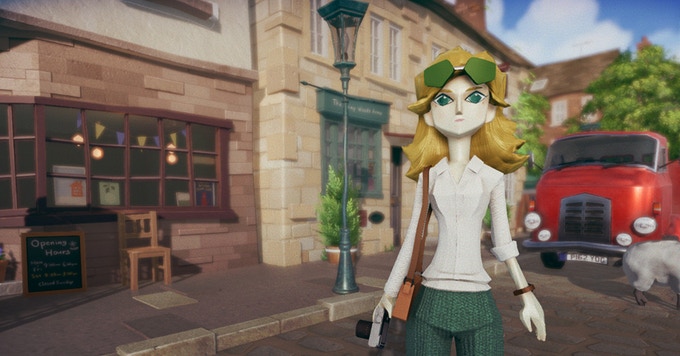 The Good Life actually had a failed crowdfunding run on the more investor-focused service Fig, and even its Kickstarter looked to be in rough shape for a while. Just a few days ago the game was barely past the halfway point of its ¥68,000,000 (£456,000) goal.
Swery and his dedicated fans really mobilized in these last few days of funding, and it seems to have worked: against most trends on crowdfunding the game has had a surge of life and pushed to and now past its goal. It's currently a good £30,000 beyond its goal and appears to be continuing to grow in the wake of a huge social push.
That means the game will go ahead, with Panzer Dragoon creator Yukio Futatsugi on board as creative director. As it stands The Good Life is planned for a launch on PC and PlayStation 4 in Q3 next year, though there is also an unlikely stretch goal still available for a Switch version of the game. The game is a good £100,000 from that goal, however, so it seems unlikely it'll make that.
The Good Life's kickstarter is still active if you feel tempted to jump on board - it's got a little over a day remaining, and at this point a pledge is a way to ensure you get the final product when it launches.