Sunset Overdrive screens show action on foot and in the air
Sunset Overdrive developer Insomniac Games has sent over a fresh batch of screens that show new characters, places and a possible in-game vehicle.
Besides a look at various characters and weapons, we see what appears to be an air vehicle, which we may end up piloting in the full game. Have a look at the gallery below.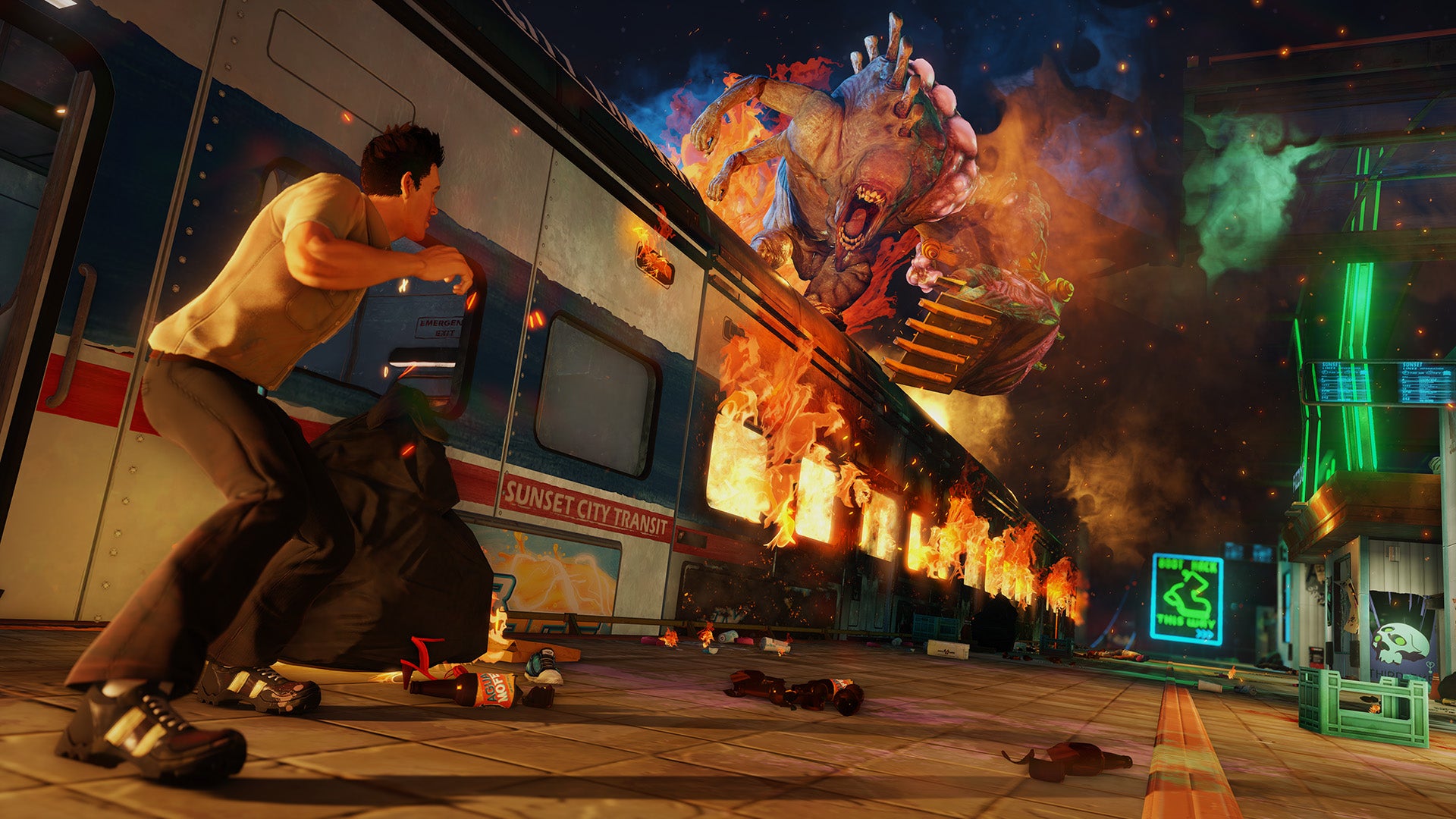 Sunset Overdrive is out October 28 on Xbox One.