After getting an ESRB rating, Sunset Overdrive's PC version has now popped up in Steam's database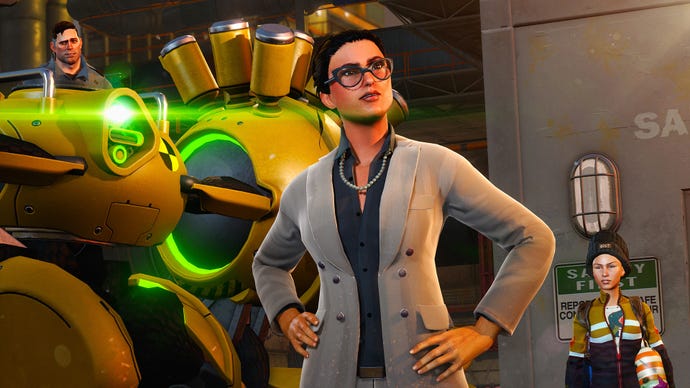 A PC version of Sunset Overdrive is all but confirmed now.
Update: After the ESRB rating discovery last week, more evidence about Sunset Overdrive's PC version has surfaced. The game is apparently coming to Steam, as evident by this Steam database entry.
This database entry has existed for seven months, but was updated several times during the past 30 days, and more recently earlier today. As you know by now, not all games with Steam database entries end up actually coming to Steam, but it's another thing to consider about this seemingly open secret.
You can check out the original story below.
Original story: Sunset Overdrive, the 2014 Xbox One exclusive, is seemingly coming to PC. Evidence is mounting once again, now that the PC version has been rated by the ESRB.
Spotted by Gematsu, the PC version of Sunset Overdrive was recently awarded an M for mature rating. This is the same rating the board gave the Xbox One version.
Back in May, Sunset Overdrive was rated for PC by the Korean rating board. Despite this, Microsoft has yet to make an official announcement.
It's not yet clear whether the PC version will also be published by Microsoft. If that's the plan, the game will likely be locked to the Windows Store. That said, there's a chance a third-party publisher - or developer Insomniac - could step in to publish it on Steam.
THQ Nordic previously did this with Recore, Super Lucky's Tale and a few other Microsoft-published games that were previously only available through the Windows Store on PC.
In any case, a rating by the ESRB means we're closer than ever to an official announcement. Xbox's X018 event takes place November 10-11 and it would make sense for the port to be revealed there.