Rocket League on Xbox One has Sunset Overdrive DLC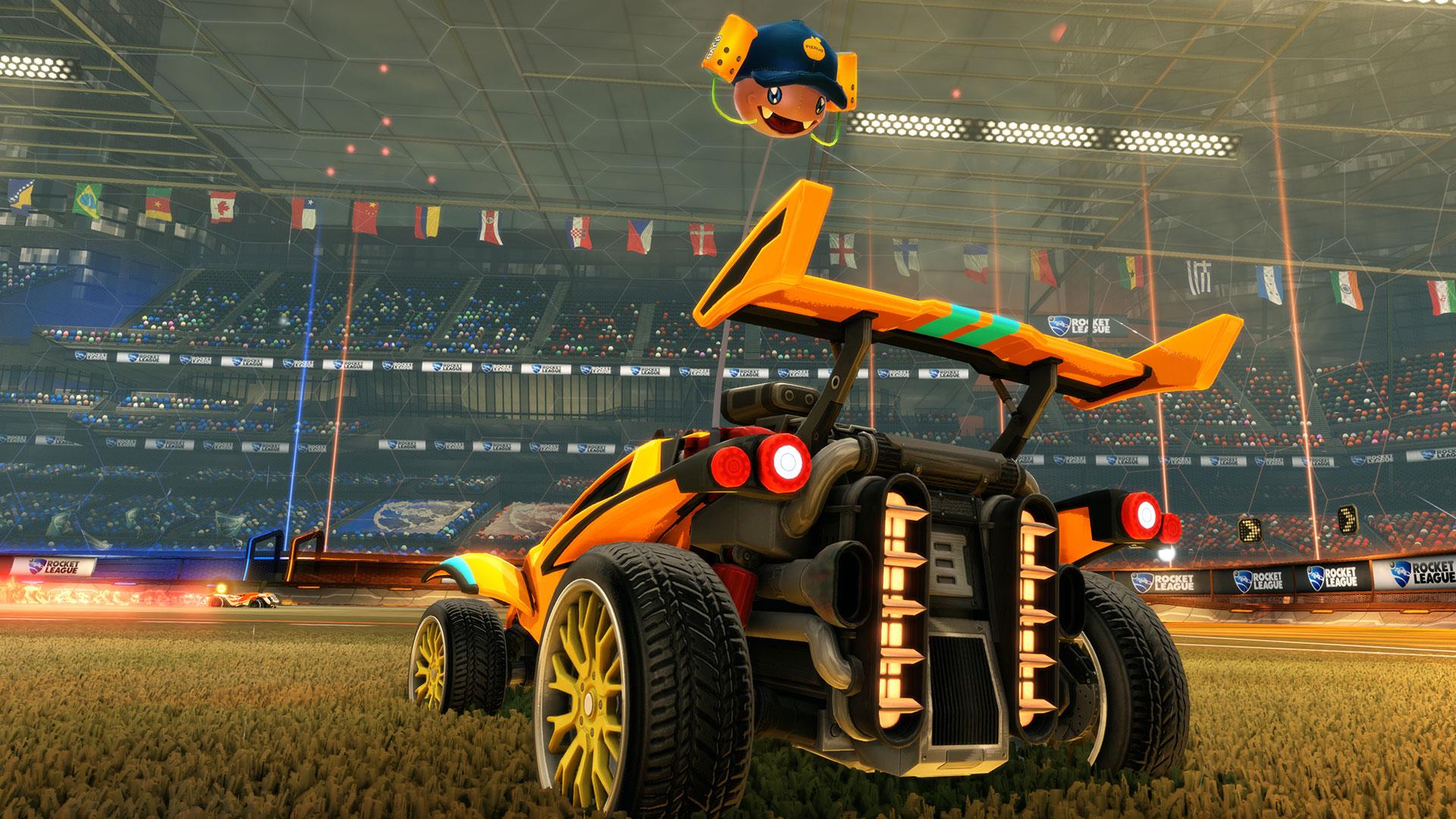 Rocket League's upcoming Xbox One release will feature some Sunset Overdrive items.
Rocket League developer Psyonix never misses an opportunity to bring themed content to its game. With the upcoming release on Xbox One, the studio wanted to feature some items from an Xbox One exclusive.
That game would be Sunset Overdrive, and similar to previous tie-ins, the in-game cars will get a thematically-appropriate rocket boost, and an antenna.
There's also the sound it makes when you fire off the bubbly Overcharge boost, which is fully endorsed by developer Insomniac.
Rocket League comes to Xbox One in February. It's already available on PC and PlayStation 4.