After being pulled from Steam, Assassin's Creed: Unity, Far Cry 4 are back on US store [UPDATE]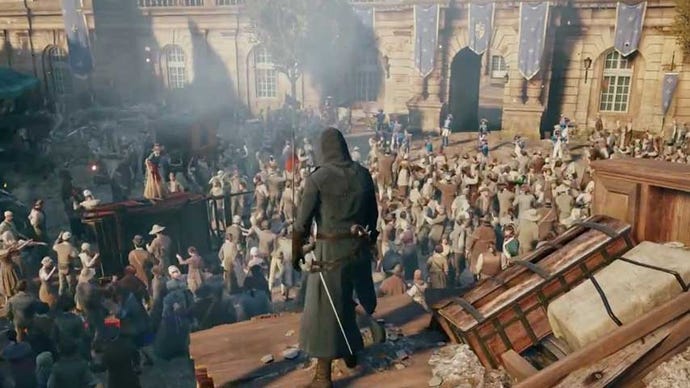 Assassin's Creed: Unity, The Crew and Far Cry 4 were pulled off Steam by Ubisoft yesterday, and while an explanation on the matter has yet to be revealed by either party, all three games have turned up on EA's Origin service before once again returning to Steam in the US.
UPDATE
The Crew, Assassin's Creed Unity and Far Cry 4 are back on the Steam storefront, per Game Informer. I still can't find The Crew on there, but maybe I'm just blind.
We'll keep checking on the UK end, but if a quote given to PCgamesN is anything to go by, the titles may not return on the UK end.
"We've been in discussions with Valve about Assassin's Creed Unity but for the time being the game is not available via Steam in the UK," Ubisoft told the site. "In the meantime, UK customers wishing to purchase the game digitally can do so by visiting the Uplay store, our retail partners or other digital distributors."
Original Story
The Crew, which was also pulled from Steam is said to be on Origin, but I cannot seem to find it at the moment.
Part of Ubisoft's back catalog is also available through Origin. PCgameN notes Assassin's Creed 3, Far Cry 3 and Watch Dogs are available as well. Origin started selling third-party titles back in November 2011.
Older releases from Ubisoft are still available through Steam, and other digital distribution sites in the UK are still carrying the publisher's three upcoming releases.
Ubisoft has pulled games from Steam before and put the titles back up on Valve's service, so hopefully, it's just a case of ongoing negotiations between the two companies.