Starfield The Devil You Know quest guide
The UC Vanguard have some strange internal practices, and plenty of secrets. That's for certain.
After acquiring your citizenship with the UC Vanguard in Starfield, you'll be sent on a special assignment that doesn't actually involve Terrormorphs for a change. The 'The Devil You Know' quest will ask that you attend a meeting with a mysterious stranger who has a rather big request for you to undertake.
This quest will see you hunting down someone known as 'the Warlock' in the vast expanse of outer space, but we need to gather some information on his location first. So, here's how to complete the UC Vanguard 'The Devil You Know' quest in Starfield.
---
Starfield The Devil You Know quest guide
Following your citizenship ceremony with Deputy Macintyre in Starfield, she will inform you that there is someone in Subsection Seven of the MAST building that wants to speak to you. She won't tell you who, and will tell you that what you learn from the mysterious stranger must stay secret.
Take the elevator to Subsection Seven and proceed down the corridor into the chamber containing the stranger we need to meet with: Vae Victis. When you approach him, you will need to use the Intercom on the nearby desk to be able to communicate with him.
He will tell you about himself, and why the UC Vanguard have kept a hold of him. He will then also tell you about a rogue weapons specialist known as Reginald Orlase, AKA 'the Warlock'.
This particular person managed to evade the UC after the Colony War, and if you can track him down for Victis, he'll give you the location of Hadrian's research team. Hadrian is going to need them for all the Terrormorph research we'll be doing, too, so we best get to it.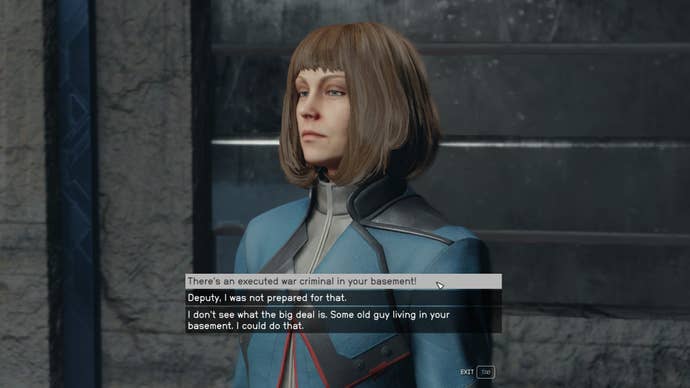 Return to Deputy Macintyre to be filled in on some additional details. She will approve of Vae Victis' plan to have you track down Reginald Orlase in exchange for the location of Hadrian's research team, but she'll have one request; bring him back alive.
With that, make your way to the local head of the Vanguard, Captain Marquez. She can be found in The Den space station which is located in the Wolf system. Speak to her and enquire about the location of Reginald Orlase, who she knows as 'the Warlock', and she will give you his last-known coordinates.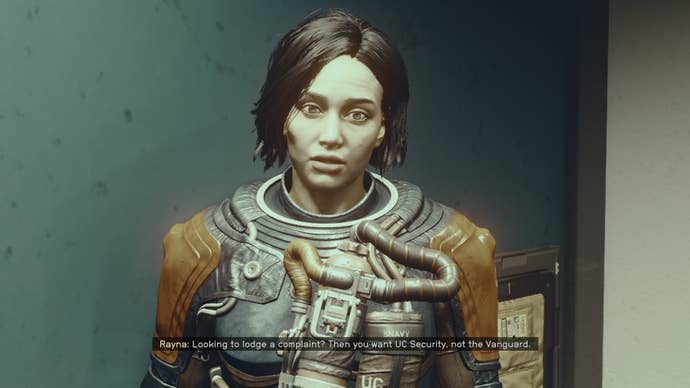 At this point, you'll now want to travel to the Etherea Ruins, also in the Wolf system. You'll see the Warlock as you arrive, and he will immediately be hostile and begin to fire at you in between the debris field.
Now, we know Deputy Macintyre wants the Warlock to be brought back alive, but there isn't much you can do when he's opening fire on us. You can disable his engines and board his ship to try to liaise with him, but he will refuse to come alive either way.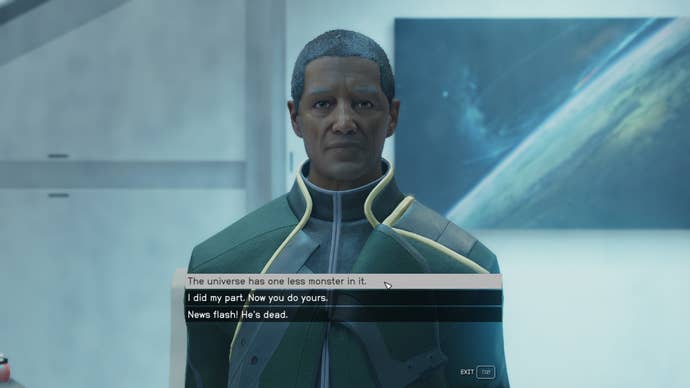 That said, we simply destroyed his ship and retrieved our evidence from its remains. Return this evidence to Vae Victis, who will know that we did what we needed to do with the Warlock, and will now willingly hand over the location of Hadrian's research team.
Your next assignment, 'War Relics', will have you retrieving them.