Starfield patch stops mannequins from stealing your stuff
Bethesda's gonna stop them now.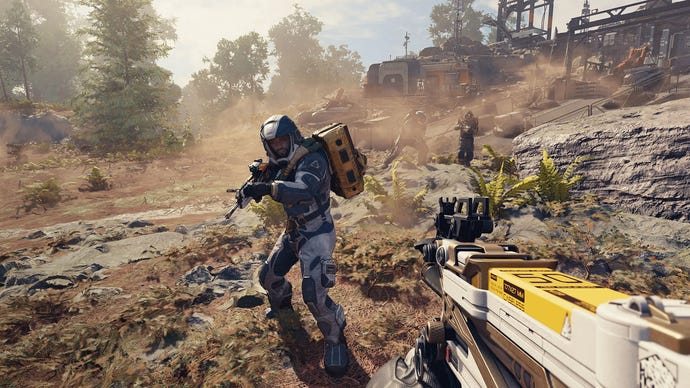 While we wait for the big Starfield update, currently in the works, Bethesda released a smaller patch across all platforms. This one addresses a couple of serious bugs that (at their worst) could block quest progress.
It also has a few minor fixes for ships, as well as graphics, performance and stability.
The patch fixes an issue that caused some characters to not be where they should, which could mess with certain quests. It also made it so you don't access a vendor's entire inventory.
For visuals, the patch fixed an issue that rendered lens flare incorrectly on AMD GPUs. There was a problem with upscaling that would cause textures to be blurry, that has now been fixed as well.
Outside of "various" stablity and performance improvements, one in particular affects the Hand Scanner, which caused hitching in the game when it was being used - that, too, has been fixed.
Perhaps the funniest patch notes have to do with the ship. There's a fix for an issue that caused in-ship mannequins (which you'd use to display items) to basically steal your stuff. Items would disappear, which could be a sign that said mannequins are sentient.
Razorleaf Storage Containers and Weapon Racks have also been known to eat items stored within them after the player took control of another ship. Both of which have been fixed.
There's currently no ETA on the first major Starfield patch, but it promises a long list of quality of life improvements, missing features, and more. That includes DLSS support, an FOV slider, HDR support for PC, brightness/contrast controls - and the big one: a button to instantly eat food, rather than having to navigate to the menu.
---