Take a look at some gameplay from the Stardew Valley multiplayer beta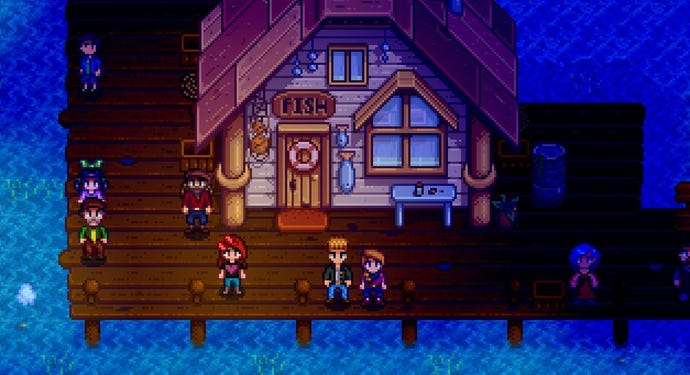 Chucklefish livestreamed a look at multiplayer in Stardew Valley, and if you missed it, you can watch it here on demand.
Stardew Valley multiplayer is currently in public beta on Steam and coming soon to GOG. You can get a look at what to expect in the stream below.
Players will have various options available to invite others into their game: friends list, invite codes, and a LAN connection.
Each player will need their own cabin to connect, and up to three cabins can be purchased for 100g and 10 Stone. Once built, the fun with others can start.
Stardew Valley's multiplayer update will go live for PC players once the beta concludes. There's no word just yet on when it will be released for consoles, but multiplayer will arrive for Switch before PS4 and Xbox One.
Watch Chucklefish plays Stardew Valley Multiplayer! from ChucklefishLive on www.twitch.tv
You can find out more on the Stardew Valley multiplayer beta through the official website.