Stardew Valley is coming to consoles this year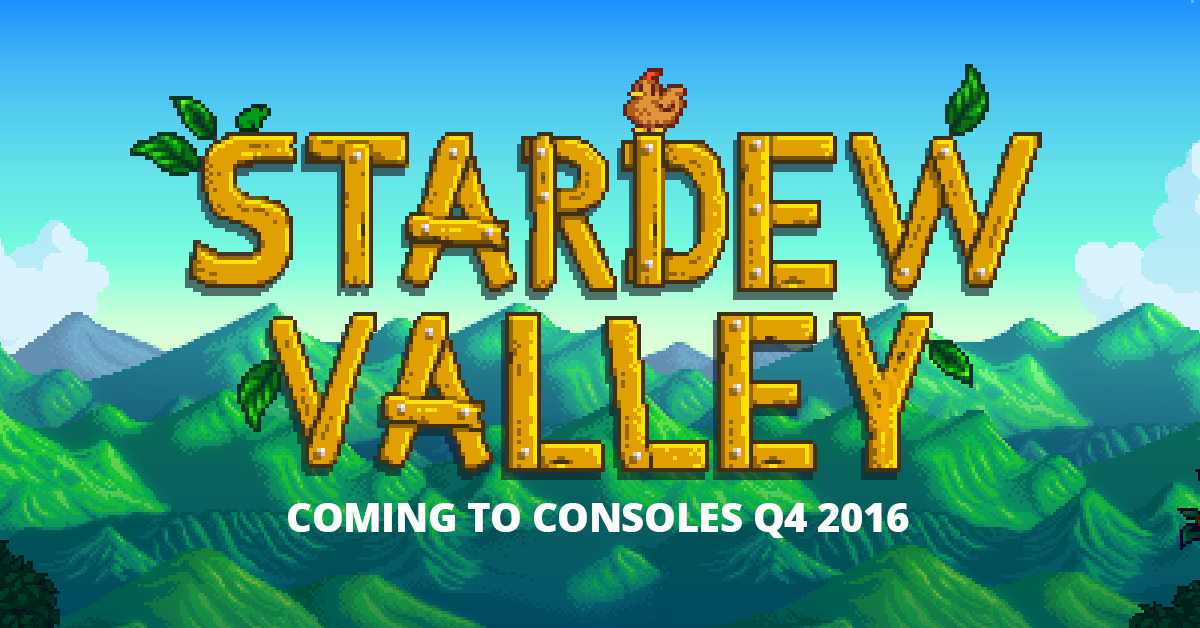 The Harvest Moon-esque farming sim is making the move from PC to consoles.
Stardew Valley is coming to consoles this year
Stardew Valley is an immensely popular farming sim on Steam in the vein of the Harvest Moon games.
So it should come as good news to know that developer ConcernedApe has announced that the title is coming to consoles.
They broke the news in a post on their website, and we can expect to see the game on PS4, Xbox One, and WiiU "in time for the winter holidays."
If you've already played Stardew Valley on PC with controller support and are guffawing at how on earth console players are going to get on, ConcernedApe haven't shied away from the fact that it's not been brilliant.
"It's very important to me that playing Stardew Valley with console controllers is intuitive and effortless. I'll be the first to admit that the current, rudimentary controller support in the PC version is far from ideal, and it will need to be adjusted prior to the launch."
They also mentioned the possibility of utilising the WiiU's gamepad.
The developers are still working on the Mac and Linux versions of the game, as well as multiplayer and version 1.1 updates.