Here's a better look at Spider-Man: Miles Morales gameplay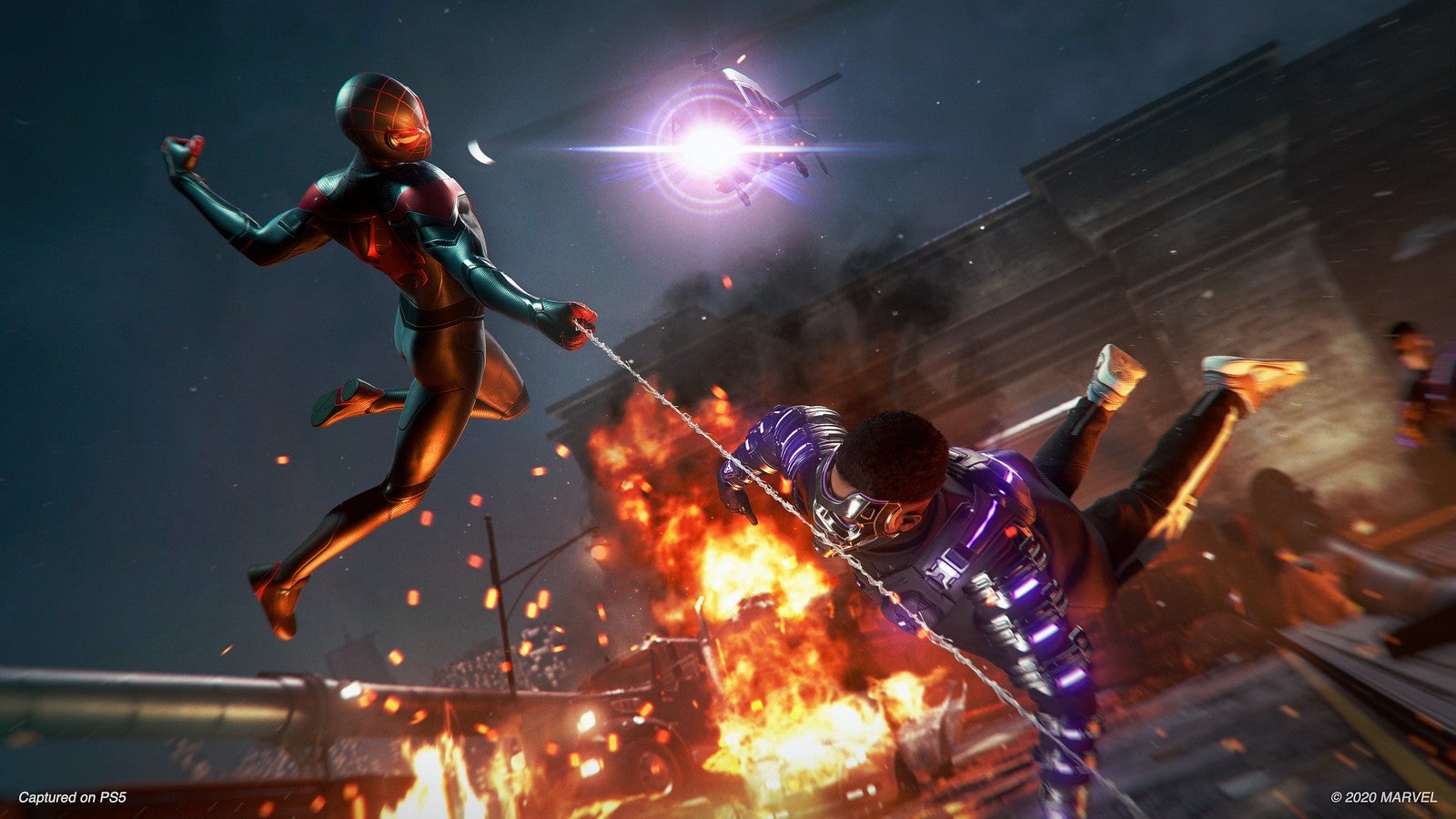 Unsurprisingly, Spider-Man: Miles Morales showed up again today.
On today's PS5 Showcase livestream, Sony brought new gameplay footage of Spider-Man: Miles Morales. Today's footage shows more of the action, compared to the brief reveal trailer from back in June.
Spider-Man: Miles Morales continues to look stunning, but now we get to actually see how different Miles' powers are going to be, which sets the way he fights apart from Peter's repertoire in the original.
As previously revealed, Spider-Man: Miles Morales will offer players a 4K 60fps performance mode, on top of the standard 30fps setting. It's likely ray tracing effects, which the game does support, will be limited to the 30fps mode.
Miles Morales has a similar scope to Uncharted: The Lost Legacy, according to developer Insomniac Games. This is, however, a standalone game with its own story and doesn't require prior experience with the PS4 game to play.