Marvel's Spider-Man: Miles Morales similar in scope to Uncharted: The Lost Legacy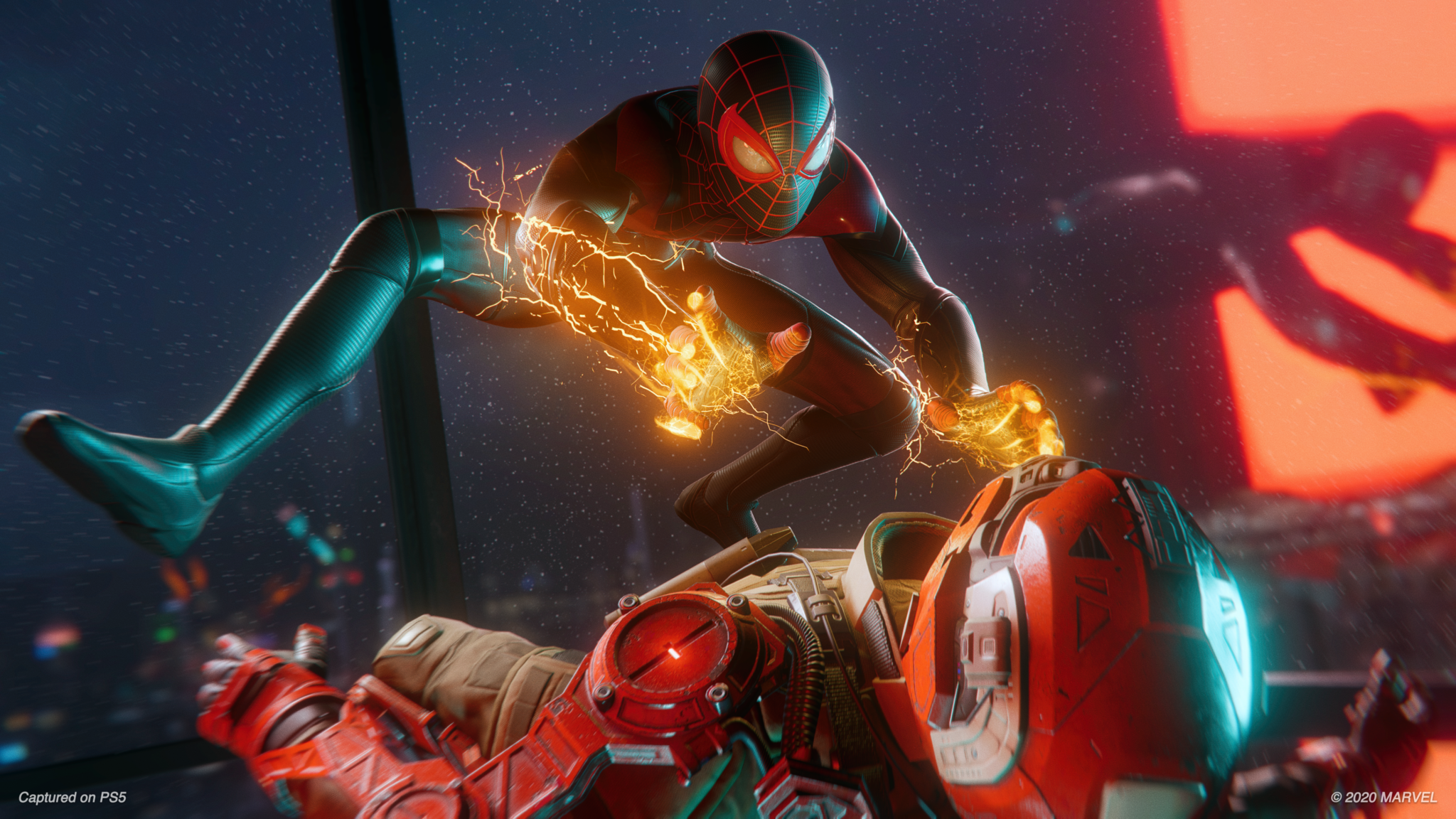 Insomniac Games has provided a few more details on Marvel's Spider-Man: Miles Morales in terms of scope and story.
According to the developers, the size of Marvel's Spider-Man: Miles Morales will be similar in scope to Uncharted: The Lost Legacy
You'll experience a full story arc with Miles, which is an important, "heartfelt, emotional, and essential" experience in expanding the Spider-Man universe.
"At Insomniac Games, we've loved the character of Miles Morales for a long time," said creative director Brian Horton. "It started years ago, when Bryan Intihar (creative director, Marvel's Spider-Man), suggested that we should have Miles Morales be a part of the same universe as Peter Parker. We sneakily introduced him at the end of our E3 2017 demo, surprising the audience when they thought the PlayStation Briefing was over.
"As we continued with the Marvel's Spider-Man universe, we knew that Miles's origin story as a Spider-Man was something that needed its own game. Miles's multicultural background reflects a more modern, diverse world and we wanted to give players a new story, with new set-pieces, fresh villains, and unique quests across Marvel's New York City. This had to be a can't-miss next adventure in the Marvel's Spider-Man universe."
In the standalone title, you will play as Miles Morales who discovers powers that set him apart from his "mentor" Peter Parker.
The game takes place a year after the events of the first game and is set during winter. A war between an energy corporation and a "high-tech criminal army" has broken out ahead of the Christmas break, and Miles's home in Harlem is at the center.
Insomniac said it still has more of Peter's story left to tell, but this game is a "critical part" of the studio's "Spider-Man universe."
When it releases on PS5 this holiday, you can expect near-instant loading, ray-tracing, and 3D audio. Characters have been updated with 4D scans with improved skin shading and "spline-based" hair that will move more naturally. Insomniac has also updated many of the city's assets.
If you missed the reveal trailer during the PS5 showcase, you can check it out again right here.
https://www.youtube.com/watch?v=gHzuHo80U2M