Sony teams up with Conservation International for Earth Day, announces Trash Panic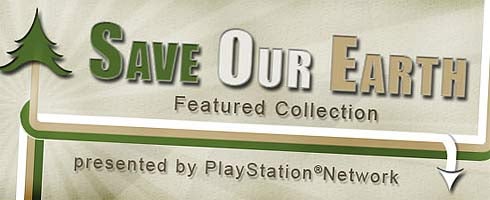 During tomorrow's Earth Day celebration, PSN will donate $1 for every download purchased - up to $10,000.
The event is in partnership with Conservation International, a nonprofit organization that "seeks to protect Earth's high-biodiversity wilderness areas and important marine regions around the globe."
To top things off, the environmentally friendly video game Trash Panic (Gomibako in Japan) will be hitting PSN this spring. No exact release date was announced, but there are a couple screens for it here, and, thanks to Joystiq, a video of it below.
Hit the link for more information.
<