This incredible Sonic the Hedgehog Lego set could release if fans vote for it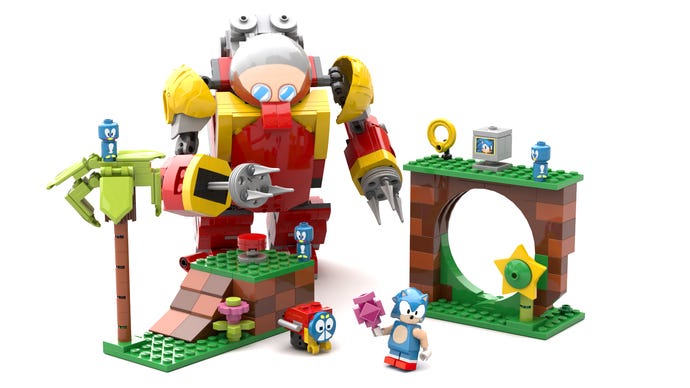 A fan has designed an amazing-looking Sonic the Hedgehog inspired Lego set - and if enough fans vote for it on Lego's official site, it might get made.
If you've never heard of Lego Ideas before, it's a brilliant little initiative from the Swedish toy company to make use of the ideas of fans. Expert Lego designers adult and kid alike can submit their ideas and designs for new sets, and if enough fellow fans vote to say they'd buy it, Lego then go on to investigate if the set is actually feasable for a retail release. Up on ideas right now and causing a stir is a new set based on Sonic Mania.
Sometimes these sets are all-original ideas Lego simply hasn't thought of, like a Ship in a Bottle, but quite often these sets involve beloved media franchises that haven't yet been given the Lego treatment. A massive Voltron set that actually forms from different smaller animals just launched via Ideas, for instance, as have Doctor Who and The Flintstones sets.
The Sonic Mania set comes from Ideas user toastergrl is pretty impressive, outstripping some other video game themed sets around titles like Zelda that have appeared on Ideas before. It features a couple of modular Green Hill Zone pieces that you can clip together to make a zone design, a 'working' spring that can be used to bounce a Sonic mini figure in the air, some badnik enemies, Robotnik himself and his giant robot suit from the end of Sonic 2 and the opening of Sonic Mania. It looks neat, and like exactly the sort of set that has soared through the voting process of Ideas to be considered for approval by Lego - and if it passes, talks would the open up with Sega about licensing.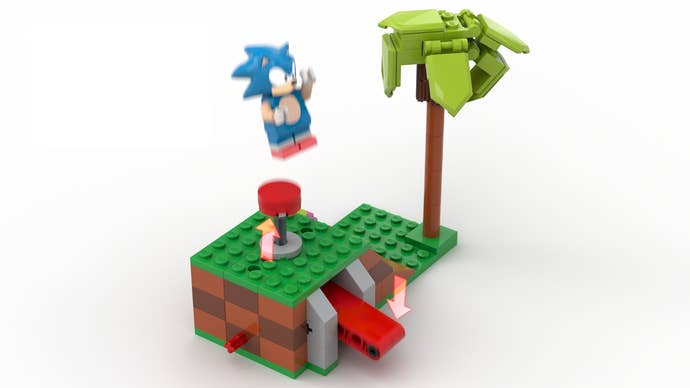 The project needs to amass 10,000 supporting votes on Lego Ideas to make it to the next stage, but is already touching 1300 inside 48 hours - and has the better part of two years to meet its goal before Lego decativate the bid. Based on the performance so far, it stands a strong shot of making it all the way - so if you're a Lego fan or Sonic fan (or perhaps tragically both, like me), you might want to chuck this a vote over on the Lego Ideas site.
This wouldn't be the first team-up between Sonic and Lego, of course - there was a Sonic add-on pack for the Lego Dimensions game - but an actual retail set would be a significant development. Hit the link and give the project some support if you feel it deserves it.