Sekiro: Shadows Die Twice originally required players to visit every single Dragonrot-afflicted NPC to cure them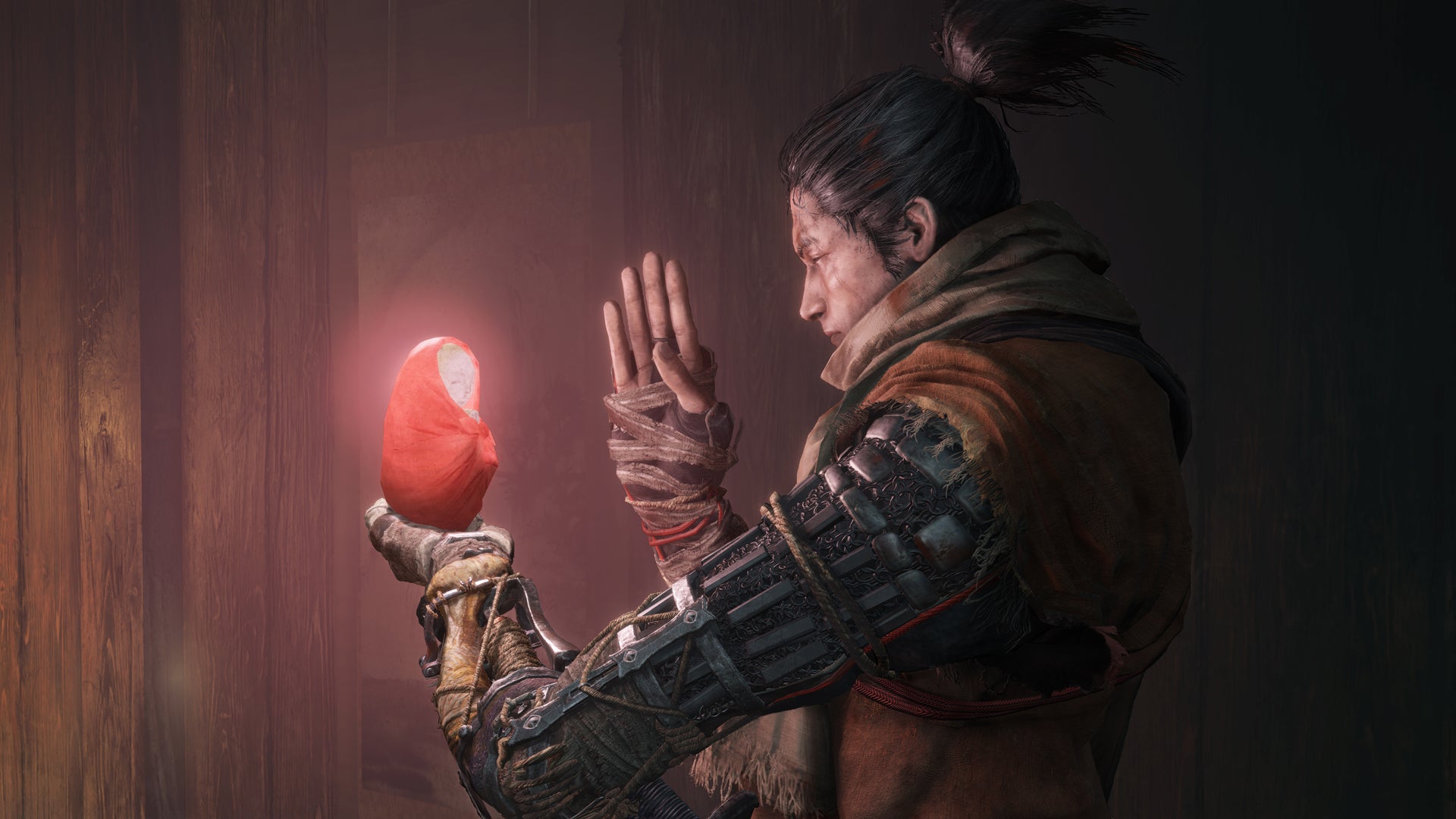 Like many FromSoftware games (and games in general), some features in Sekiro: Shadows Die Twice were greatly changed during development, and some no longer exist.
We've previously covered how boss order in Sekiro: Shadows Die Twice was completely different during development, with the final order made permanent fairly closer to launch.
It turns out, this was not the only thing FromSoftware played with during development. The Dragonrot mechanic, which causes NPCs to randomly catch the eponymous disease the more you die, looked a little different at one point. Though the cause for Dragonrot remained the same, the method of curing it is different.
This was discovered by modder Lance McDonald, who specialises in uncovering cut, and unfinished content in FromSoftware games. McDonald's recent discovery unearthed an unused tutorial method, and lots of discarded dialogue about how healing Dragonrot initially functioned.
Rather than simply use a Dragon's Blood Droplet at any Sculptor's Idol to cure everyone in one go, Sekiro previously required players visit every single afflicted NPC to heal them individually. This was done using Dragonrot Pellets, an item that no longer exists in the final version of the game. To create a Dragonrot Pellet, Emma would need Resurrective Power.
The interactions with the various NPCs would obviously trigger new dialogue, which has also been cut. It's fairly standard stuff, but none is more intriguing than that of the mad doctor Doujun (not to be confused with Emma's mentor, Dogen), who is immediately suspicious of the Dragonrot Pellet offered by Sekiro as a cure.
Interestingly, earlier versions of Dragonrot were seemingly capable of killing NPCs outright if you couldn't get to them in time, another thing that does not happen in the current version.
This may explain why Dragonrot is a bit of a redundant mechanic in the final game. Though it appears punishing initially, Dragon's Blood Droplets soon become easy to find, making Dragonrot more of an inconvenience than a crucial mechanic.