Sean Murray is impressed with No Man's Sky renders for Amiga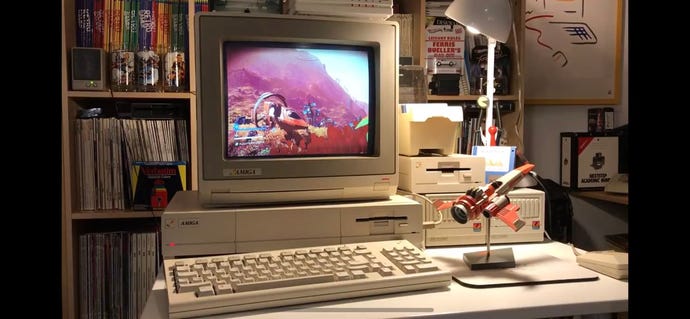 No Man's Sky director Sean Murray loves how the game looks on an Amiga 1000's colour palette.
For our all advances in computing, we can still be incredibly nostalgic for classics like the Amiga. One great example occurred earlier this year, when the vintage computing blog BYTECellar rendered images from No Man's Sky on an Amiga 1000.
Now these images have reached the attention of No Man's Sky director Sean Murray. In short, he's quite impressed!
We broke the site, but it was real nice... NMS on an Amiga ???

Proving once and for all that Amiga was better than the Atari. Don't @ me pic.twitter.com/Cfpq27BoCf

— Sean Murray (@NoMansSky) July 15, 2018
To be clear, the game isn't playable on an Amiga. This is simply an effort to render detailed images from the game using the Amiga's 4,096 colour palette. The blog post details how this was accomplished, and the resulting images are still wonders to behold.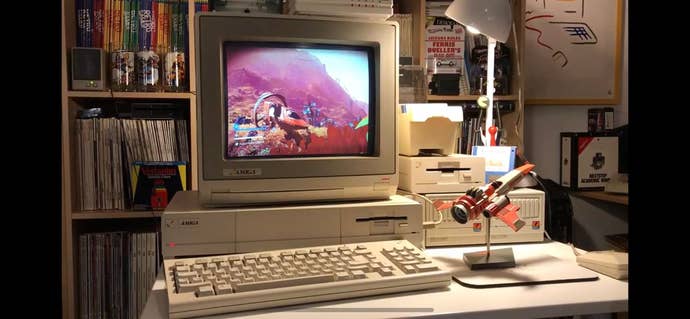 No Man's Sky players seem to agree. Shortly after Sean Murray tweeted about the post, the website hosting it crashed from the overwhelming number of visitors. It's back up now thankfully, allowing us a nostalgic thrill of what was and could be.