SCEE confirms £110 pricetag for GoW III Ultimate Trilogy Edition in UK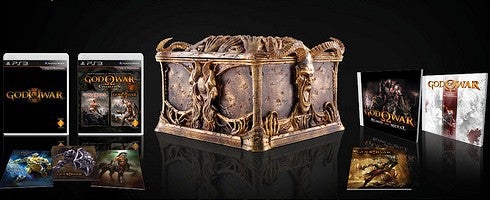 SCEE's confirmed to VG247 that the God of War III Ultimate Trilogy Edition will set you back £110 when it releases in March.
The package, which consists of the God of War Collection and GoW III itself as well as some other special bits like soundtracks and exclusive DLC, was recently pencilled in for £109.99 at Game (thanks, AHA-Lambda), with a release date of March 20.
Asked if that was indeed the price, a Sony rep told us: "Yep it's £109.99."
SCEE didn't tell us if the date given by Game was true or not.
The Ultimate Trilogy Edition was revealed last month, just before Christmas.