God of War III: Ultimate Trilogy Edition announced for PAL regions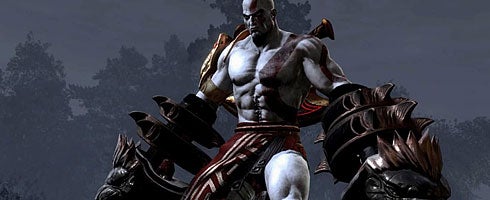 SCEE has confirmed a God of War III: Ultimate Trilogy Edition for all PAL regions, to include both God of War III and the God of War Collection.
This is good news: only America got the GoW Collection, which includes the first two games remastered in HD at 60fps.
Here's what the entire package includes:
God of War III
God of War Collection
Extra PSN game content (God of War Combat Arena containing an exclusive environment and seven challenges to complete, Dominus character skin, Apollo character skin, Phantom of Chaos character skin, Forgotten Warrior character skin)
Exclusive PSN video content (God of War: Unearthing the Legend Franchise Documentary. This is a full-length documentary detailing the history of the God of War franchise)
Bonus audio content (God of War Trilogy Soundtrack – God of War, II, and III scores from the game - and God of War: Blood and Metal EP – a heavy metal homage featuring original music inspired by God of War)
Additional content (artbook and postcards)
Pretty, pretty cool. There's a hi-res shot of it here. It's out next year.