Satan serenades you in Saints Row: Gat out of Hell Musical Trailer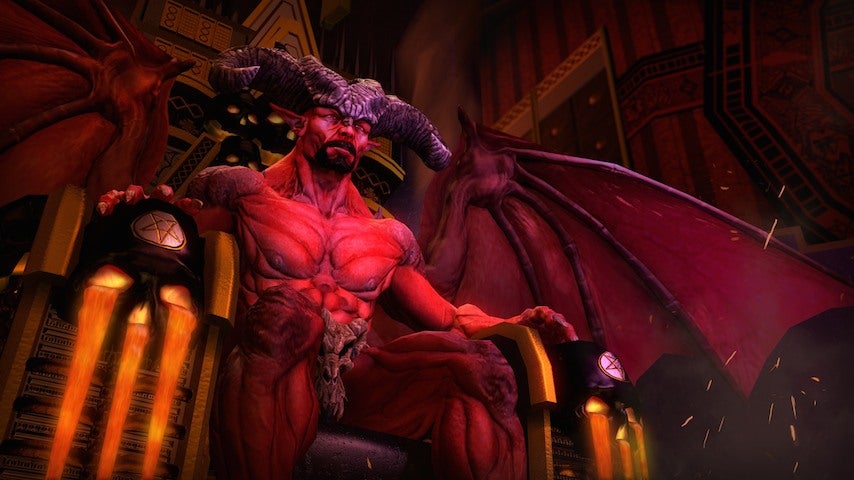 Saints Row: Gat out of Hell is going to be great. I'm calling it right now.
To be honest I'm never entirely sure what's going on in Saints Row games, except that Shandi is usually mad at me. In this one I guess Gat and Kinzie have come to rescue the boss from hell, and everyone is singing, and someone's going to marry Satan's daughter, even though she doesn't want to? Sounds pretty typical of the franchise to date, really.
Saints Row: Gat Out of Hell is a stand-alone title coming to PC, PlayStation 3, PS4, Xbox 360 and Xbox One in January.