Rumor: Red 5 Studios suffers lay-offs, puts its Offset-powered MMOFPS on hold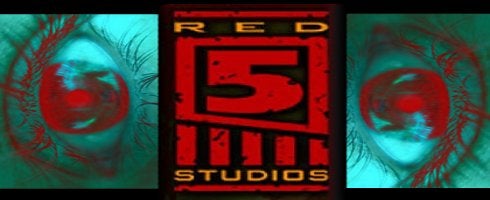 You may never have heard of Red 5 Studios, but trace its lineage a bit and you'll find a treasure trove of talent. Sporting a large number of ex-Blizzard staffers, the developer was all set to become one of the industry's brightest rising stars.
But, as they say, whatever goes up must come down.
Which is not to say that Red 5 is dead. But the old girl's seen better days. According to sources speaking with Kotaku, Red 5's gotten a bit axe-happy, cutting its total numbers down to 30. For comparison's sake, in the past, the developer's listed its headcount at 100, and then later at 65. Either way, it's quite a steep fall.
Apparently, the lay-offs come as the result of a buyout last week, which saved Red 5 from biting the big one altogether.
One source also mentioned that the developer's futuristic shooter MMO has been put on the backburner for now, while the studio moves forward with a project "aimed at the Chinese market."
We'll do some digging and see what we comes up. In the meantime, though, we wish the best of luck to all affected.