Resogun is getting 4K PS4 Pro support & HDR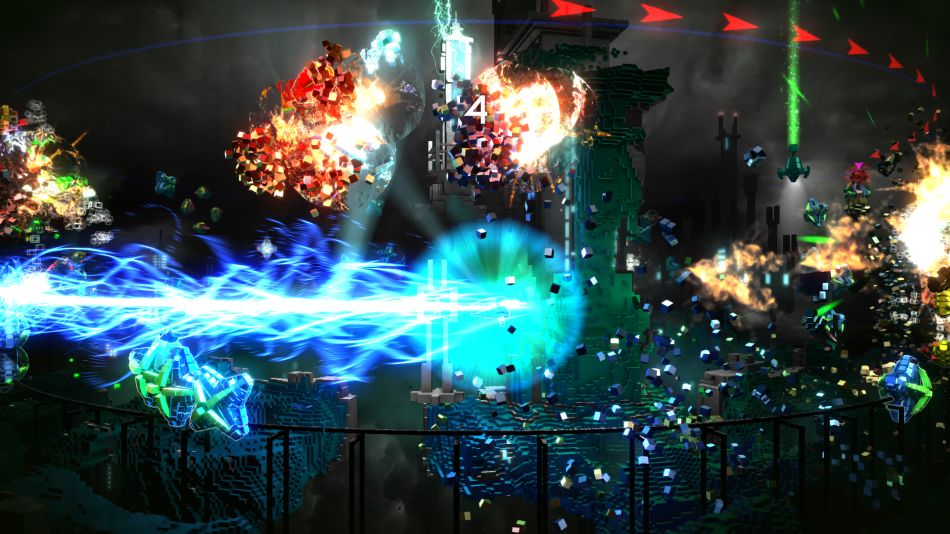 Resogun will receive HDR support and will take advantage of PS4 Pro's increased power.
Resogun developer Housemarque has announced that its side-scrolling shooter will be getting HDR, as well as PS4 Pro support. This is something fans have been asking for since the PS4 Pro's launch, but the studio had until now been unable to confirm if its working on adding support for the more powerful console.
Reosgun was one of the few PS4 launch titles to render at 1080p and run at locked 60 frames-per-second. While we don't know if the Pro version will support 4K/60, it'll no doubt look great.
"Alongside Nex Machina we are also announcing a 4K/HDR update to Resogun," the developer wrote in an email to fans. "Imagine all of the voxels, particle effects and the fast-paced action even in greater, more eye-candy indulged experience."
No date for this patch just yet, though Housemarque said it'll be launching "soon enough." Nex Machina is the studio's latest project. The game is developed in collaboration with industry legend and Defender creator Eugene Jarvis.