Eugene Jarvis teams up with Resogun's Housemarque for new arcade shooter Nex Machina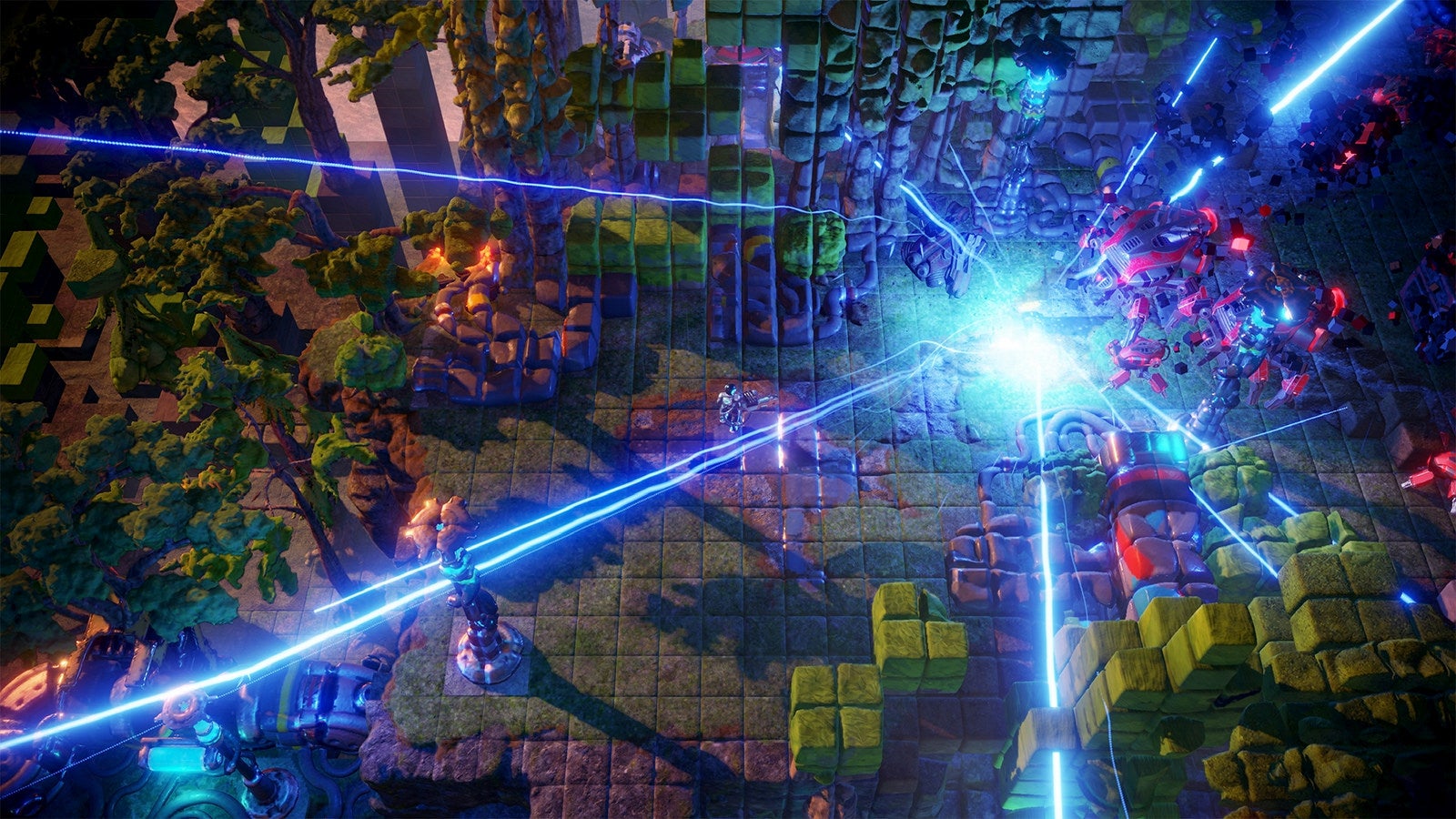 Keep your eyes peeled for this action-packed top down shooter.
Nex Machina is the new twin-stick shooter from Resogun developer Housemarque and Eugene Jarvis.
Revealed at PSX on Saturday, Nex Machina is described as "the most explosive top-down action shooter Housemarque has ever created."
The plot revolves around an uprising of machines that has to be quashed sharpish.
"We've been thinking long and hard about how to bring back a 'true arcade experience' in a world where arcade halls are almost extinct," says Housemarque's Mikael Haveri.
"Nex Machina is our shot at cracking that problem [and it] will provide the classic Housemarque arcade experience and a kickass competitive framework, which we will expand over time to make it the obvious choice for players looking for a challenge."