Report - Sony rep drops October release for GT5 at GDC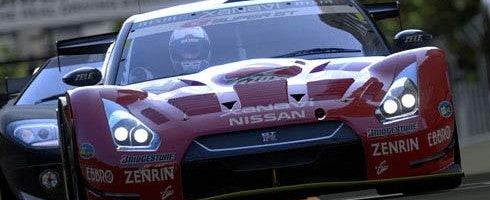 According to Italian website 4News.it, a Sony rep said at GDC last week that Gran Turismo 5 will release this October.
The staffer also mentioned 3D support will be added to the Polyphony racer. The Firmware update which adds the functionality, 3.20, is rumoured for a June drop, probably on the tenth.
The October date falls within the timeframe given by SCEE exec James Armstrong in February.
SCEA exec Peter Dille said at the firm's GDC press conference it will absolutely be coming this year.
And only on Friday, SCEE said an announcement for its date will be coming "soon".
It was thought at the weekend that GT5 would also be compatible with PlayStation Move, although that's since been rubbished.
Thanks, GT Planet.