Report - Bethesda drops Interplay lawsuit [UPDATE]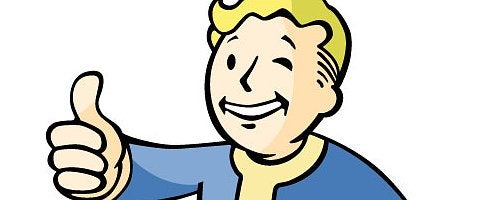 Update: Well, apparently, the proceedings are not over. According to Peter Hines, it's "still ongoing and has not been resolved. It is a minor procedural thing that took place, not a dropping of the lawsuit."
"The bottom line is it's an ongoing legal matter, it's in no way, shape or form done," Hines continued. "We're going to let the process play out in the courts, which is what we've said all along, but beyond that I can't give specifics as to procedures. That's not my domain." (via Kotaku)
Original: Looks like Bethesda has decided to drop its appeal for an injunction against Interplay, which means that development on the Fallout MMO (Project V13) may proceed.
According to court documents and a Frymuchan investment spokesperson speaking to Duck and Cover, a deal was apparently struck between the two companies:
Bethesda dropped their appeal of the lawsuit with Interplay and a secret deal was struck (maybe they will release the terms of the deal soon, probably so). Anyways, this is awesome news for Interplay stock. The appeal by Bethesda was dropped yesterday. I'm assuming part of the deal was that Interplay drop their countersuit against Bethesda.

At any rate, this will likely mean that V13 will be moving full steam ahead, terms of the new deal not yet known but the fact that the game will be made is nothing but good news for Interplay.
Last year, a judge denied Bethesda's motion for an injunction against Interplay over licensing the MMO and the Fallout Trilogy containing Fallout, Fallout 2, and Fallout Tactics.
A Beta for Project V13 is slated to start in 2012.