Remedy explains decision to release Alan Wake on Xbox 360 only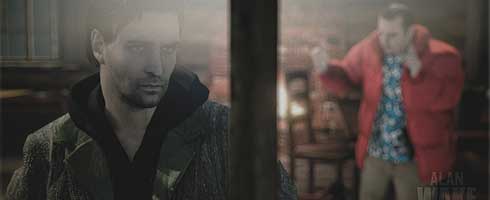 When Microsoft announced at X10 that there would not be a PC version of Alan Wake, it was explained away that the game was best suited for a larger screen - like a television.
According to Oskari Häkkinen, head of franchise at Remedy, playing the game on the telly is more of a preference than anything, as the company has a long history with developing games for PC.
Speaking with VG247 in London this week, Häkkinen told us that the decision to axe the PC version was more about focusing on one platform at a time than anything else.
"Saying that Alan Wake is best played of a sofa with 5.1 surround and a big TV screen, I think is more of a preference than anything else," he said. "We're not going out there to say that PC gamers can't enjoy it from their own PC set-up. We're certainly not saying that. We have a strong heritage in PC gaming as well.
"But, frankly, we're a small studio. We're 50 people, and being a small studio, it makes a lot more sense for us to focus on one platform. Currently we're fully focused on the Xbox version, and [as for] what the future holds, we haven't got anything to announce, and we haven't thought that far right now.
"We're fully crunching towards the Xbox 360 version".
As far as a PC version being released in the future was concerned, Häkkinen said that the decision to do so would come from a "sit down" with Microsoft to "see where the title goes".
Alan Wake releases on Xbox 360 May 18 and 21 in the US and UK, respectively.