Rumoured Red Dead Redemption remaster is actually a $50 Switch and PS4 "conversion"
Plus, no Xbox or PC release.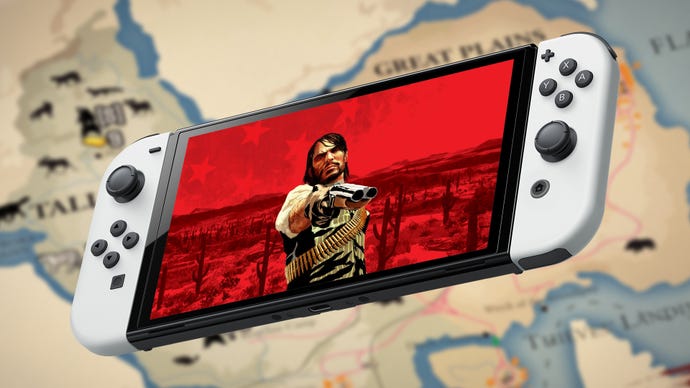 After many months of rumours and speculation, Rockstar has finally confirmed that Red Dead Redemption is getting a modern release on PS4 and Nintendo Switch.
That modern definitely needs an asterisk though, as it's important to note that this isn't being described as a remaster. In Rockstar's announcement, the release was described as "a new conversion by Double Eleven Studios," that brings both the original game and Undead Nightmare "together again for both new players and original fans to enjoy across modern consoles, including backwards compatibility with the PlayStation 5." The bad news? It'll cost $50, a surprisingly high cost for a game that isn't even being remastered.
An Xbox One release doesn't appear to be in the works, though the original Xbox 360 release is backwards compatible on the One and Series X/S. It is still a bit odd that the game isn't getting a "conversion" to Xbox One though, as both the PS4 and Nintendo Switch versions will be getting a physical release October 13. You'll be able to play it a lot sooner than that though, as digitally the game will be available as soon as next week; August 17, to be specific.
Also missing is any mention of a PC release, which isn't surprising considering the game is a "conversion" and not a remaster, but still potentially frustrating nonetheless.
Fans of the original game will likely be disappointed, as for a long while it was believed a full on remaster, possibly even remake, was in the works. It will still be the game you know and love, so there's that to look forward to at least, but if you already own the game on Xbox, you've not got much of a reason to pick it up anywhere else (unless you really want to be a cowboy on the go).
Red Dead Redemption will be available August 17 digitally, October 13 physically, on PS4 and Nintendo Switch.