Red Dead Redemption 2 on its lowest PC settings is a faceless polygonal nightmare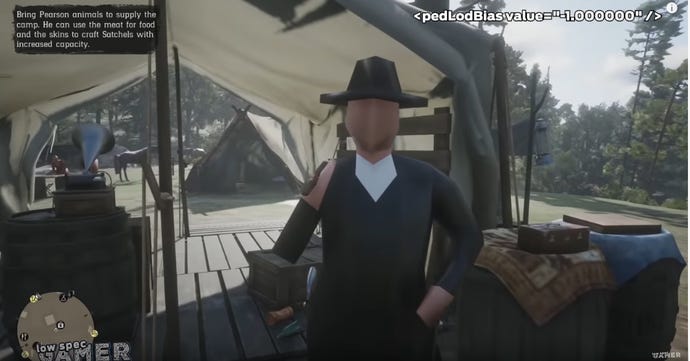 What does Red Dead Redemption 2 look like on its lowest PC setting? Extremely weird.
more
Rockstar's cowboy blockbuster is now out on PC, and youtuber LowSpecGamer is doing what they do best - sliding every visual option all the way down to their lowest setting, fiddling with files, and seeing what the hell happens.
The result, as you can see for yourself in the video below, is a nightmarish world of faceless cowboys with hands but no fingers, eyeless horses, and invisible wagons.
Red Dead Redemption 2 launched on PC earlier this month. The PC version comes loaded with a range of enhancements such as resolution support up to 8K, unlocked framerates, an extensive settings menu, a photo mode and several other PC-specific updates, which we previewed when we played it recently.