Red Dead Redemption 2 PC launch trailer is short but sweet and may contain spoilers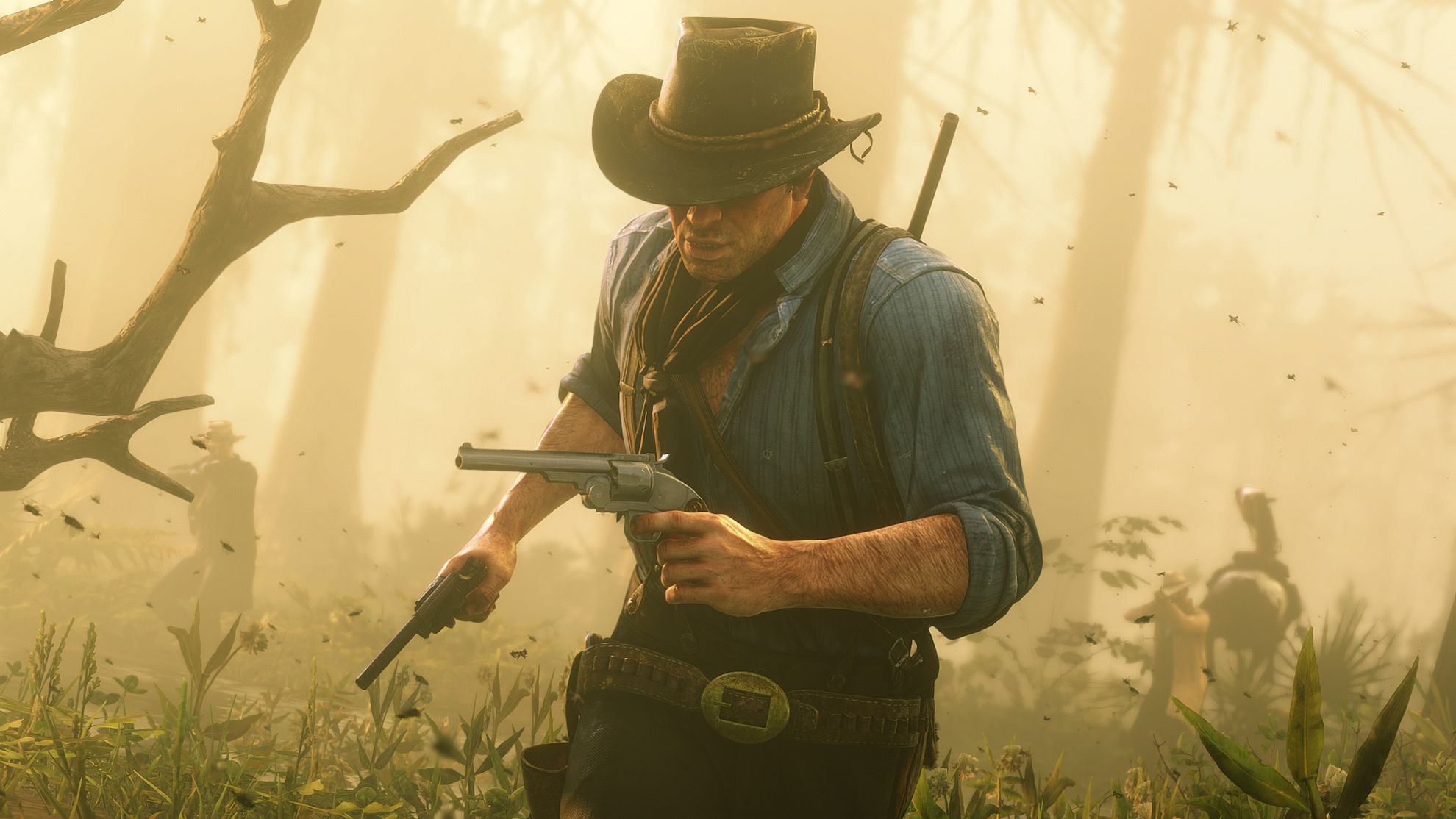 Red Dead Redemption 2 PC is out next week, which means it's time to view the launch trailer.
Folks can grab Red Dead Redemption 2 PC through the Rockstar Games Launcher and Epic Games Store next week. Today's launch trailer should satisfy you until then. Just beware of spoilers.
Then again, watching the trailer could make you want it even more. That's how we feel about it anyway.
On PC, you can expect new graphical and technical enhancements such as increased draw distances, higher quality global illumination and ambient occlusion. The PC version also promises higher quality snow trails, improved reflections and deeper, higher resolution shadows at all distances. You can look over the minimum and recommended specs at the link.
The game also offers HDR support, the ability to run high-end display setups with 4K resolution and beyond, multi-monitor configurations, widescreen configurations, faster frame rates and more.
Red Dead Redemption 2 PC also comes with additional updates to Story Mode along with new items.
You still have time to pre-purchase the game to earn some nice bonuses, such as the Outlaw Survival Kit, a War Horse, Treasure Map, a cash bonus, and 50 Gold bars for Red Dead Online.
Those who have already pre-purchased the game can now pre-load it through the Rockstar Games Launcher.
The game releases on November 5. It will be available on Google Stadia at launch, and in December through Steam.