Starfield Constellation Edition has been revealed following leaks, priced $300
The leaks were true.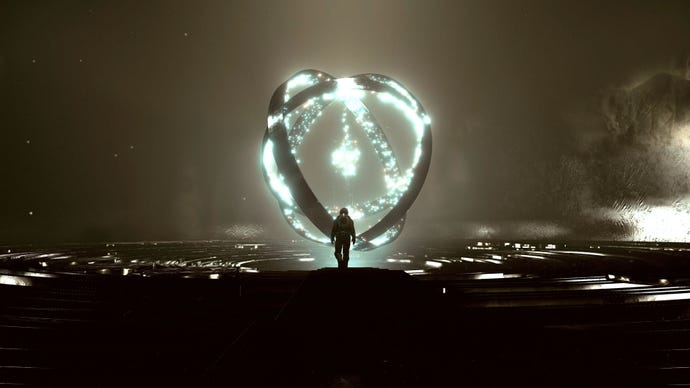 We've just got new official details on the Starfield collectors editions, which include a Premium Edition and Constellation edition. This follows leaks earlier in the week that have proven to be accurate.
UPDATE: The Constellation Edition's price has been revealed, at $300. It's available to pre-order now through the official Bethesda Gear Store.
The original story continues below:
According to reliable leaker Billbil-kun on Dealabs (thanks, Neowin), the purported Collector's Edition of Starfield is called the Constellation Edition, and it will run you $300/€300.
We now know the content of this Constellation Edition, thanks to today's Starfield Showcase. This comes with the early access, Shattered Space DLC, Constellation skin pack, art book and soundtrack just like the premium edition. However, it also comes with Starfield Chronomark Watch, a special case for the watch, a Constellation Patch, a Steelbook Display case, and a digital game download.
The leak also provided prices for the Standard and Premium Editions of the game. The standard game will run you $69.99 on PC and $79.99 on Xbox Series X/S. The Starfield Premium Edition will cost $105 on PC and $115 on Xbox Series X/S. No info on the price of these different Starfield editions were revealed at the showcase, so these details remain unconfirmed.
Pricing and the edition descriptions may or may not be accurate, so keep that in mind, even though Billbil-kun has been spot on with leaks in the past and were proven correct when it came to the existence of a Constellation Edition. Regardless, a pinch of salt can't hurt.
That watch does look proper tasty, to be fair. But that Constellation Edition is mighty pricey. If you just want to jump in early, the Premium Edition may be the smarter option. Either way, a tempting selection for even the passing Bethesda fan.
Starfield releases on September 6 this year. If you watched the showcase, let us know what you thought of it below. Will you be picking up the Constellation Edition? Tell us why.