Psychonauts 2 development has involved "no crunch"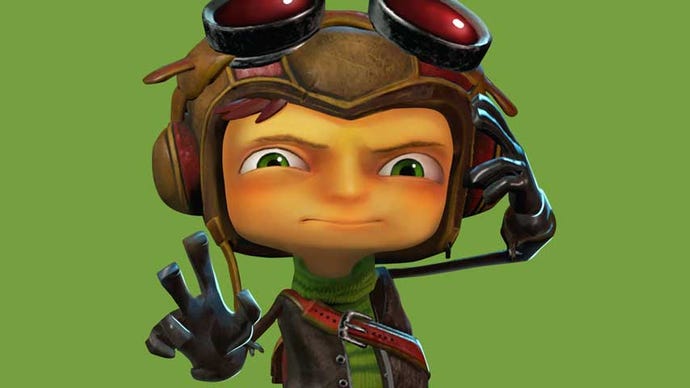 Development staff from Double Fine that have worked on Psychonauts 2 say that the game has been developed with "no crunch".
A senior producer from iconic development studio Double Fine has stated that the game has been developed with no laborious over-time from its employees, adding another company bucking the trend in an industry that once considered hardcore working hours towards the end of a game's development as the norm.
"Fun fact: Psychonauts 2 has had no crunch," said Double Fine's Kevin Johnson said on Twitter. "The team has been amazing and I'm proud to have been a part of something so special that's been made in the schedule we set forth. I think you'll have fun too."
It's becoming more and more common to hear studios talk about forgoing the once-prevalent crunch period when they launch their games. Earlier this month, we heard that Ratchet and Clank: Rift Apart enjoyed a "completely crunch-free" development. Last year, we heard that Respawn refuses to crunch its team for Apex Legends, and back in 2019, it was confirmed that Gearbox is 'not a crunch studio', either.
After controversies around the likes of Rockstar and CD Projekt Red when it comes to crunch, it's refreshing to see a different, crunch-free alternative is possible in triple-A studios.
Perhaps other companies that believe crunch is necessary should take note and ask the more responsible studios how it's done.
Psychonauts 2, the long-in-development sequel to the classic adventure game, launches on August 25, 2022 on Xbox One, Xbox Series X/S and PC. It'll be on Xbox Game Pass on day one.