Here's our first look at the new PSVR PS5 controller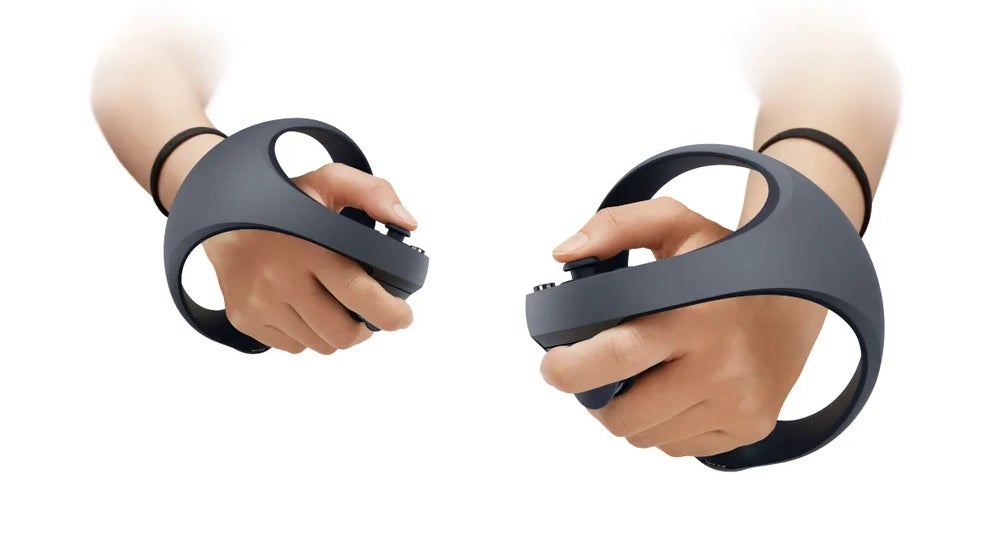 Sony has given us a first look at the PS5's PSVR controllers, and they're a far cry from the big, ball-shaped PS Move controllers we saw work with first-gen PlayStation virtual reality.
After unveiling that it's working on a new version of PSVR just last month, Sony is already starting to show off just how different this next step in its virtual reality plan is from the PS4's take on VR.
In a new article over on the PlayStation Blog, Sony's senior vice president of platform planning & management, Hideaki Nishino, explains some of the thinking behind these fancy new controllers. "Our new VR controller speaks to our mission of achieving a much deeper sense of presence and stronger feeling of immersion in VR experiences," he explains.
"It will build upon the innovation we introduced with the DualSense wireless controller, which changed how games 'feel' on PS5 by unlocking a new way to tap into the sense of touch. Now we're bringing that innovation to VR gaming."
It's also noted that the new pads can be tracked by the headset, suggesting the devices will support inside-out tracking – something that was hinted at in a Sony patent that was discovered last September. The controllers' design is not surprising, either, considering the pads look a little like the Valve Index controllers – the design is a proven fit for decent, accurate VR play.
Similarly to the PS5's DualSense pads, the new VR controllers support adaptive triggers and haptic feedback. They also include finger touch detection and tracking. "The controller can detect your fingers without any pressing in the areas where you place your thumb, index, or middle fingers. This enables you to make more natural gestures with your hands during gameplay."
"Prototypes of our new VR controller will be in the hands of the development community soon, and we can't wait to see what ideas they come up with and how the controller helps bring their imagination to life!" concludes Nishino, suggesting that we may get to see these devices in action sooner – rather than later.
This announcement follows on from a recently-discovered patent that suggests Sony wants to turn anything – not just controllers – into viable controllers.