PS5 and Dualsense are completely covered in PlayStation symbols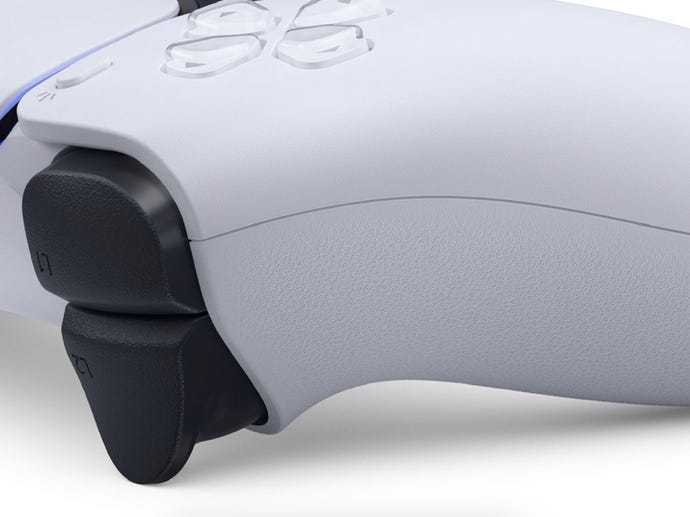 An eagle-eyed fan recently spotted that the PS5 and PS5 Dualsense controller are completely covered in unique PlayStation symbols.

The discovery was shared on ResetEra, where a fan posted a variety of photos as proof that there are various symbols - x, square, circle, and triangle - consistently threaded through the exterior of the PS5 and Dualsense.
Check out the photos below, which highlight the PS5's unique texturing.
Blink and you'll miss it, but the symbols are all there. It's an incredibly intricate - and probably unnecessary - detail, but fan reactions have been positive so far, aside from a few rogue commenters concerned about potential price bumps.
This revelation comes from the PS5 reveal from earlier this week, which was littered with news about Sony's upcoming console. After originally being postponed, the event was rescheduled for June 11, where a range of first- and third-party titles were showcased for the first time.
Among the heaviest hitters were highly-anticipated Sony-exclusives such as Horizon: Forbidden West, the long-awaited sequel to the much-beloved Horizon: Zero Dawn, and Spider-Man: Miles Morales. We also got a look at what Dishonored dev Arkane Studios is up to with the mind-boggling, time-juggling Deathloop, as well as an eagerly received look at Ratchet and Clank: Rift Apart - which is, coincidentally, also concerned with the mechanical manipulation of time.
Among the rest of the titles shown were looter-slasher Godfall and an apparently revamped and enhanced version of GTA 5. Despite rumors to the contrary, a Bloodborne remaster for PC and PS5 was not announced, with FromSoftware's only appearance at the show being vicariously lived through the Bluepoint Demon's Souls remake.
If you're curious, you can check out the full list of games shown at the PS5 reveal, which includes some less-discussed lovelies that aren't quite as ubiquitous as your Spider-Mans and Horizons. My favourite one is Stray, which sees you inhabit the cheeky gruff of a street cat, waltzing about a post-apocalyptic world filled with robots.