Pokemon ORAS: codes for Mythical Pokemon Volcanion hit GAME and GameStop stores today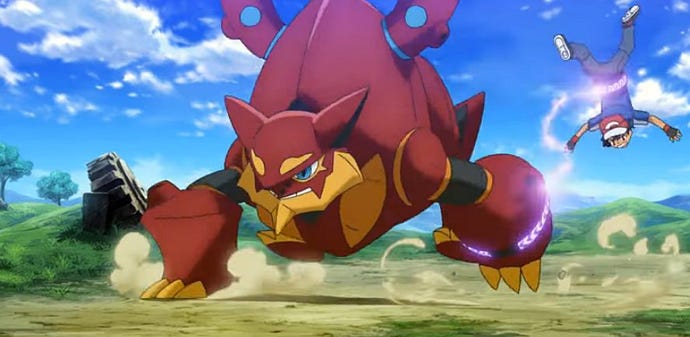 Pokemon Omega Ruby & Alpha Sapphire and Pokemon X & Y players can now grab their very own Volcanion.
The Pokemon is the latest creature to be offered through a GAME UK and GameStop promo which we told you about back in August. To grab him, just head to your local GAME or GameStop to nab a free code from today through October 31.
Volcanion is the first Fire and Water-type Pokemon, is level 70 with the Water Absorb ability and features four powerful moves: Explosion, Flamethrower, Hydro Pump and Steam Eruption.
The creature is being handed out to coincide with Pokemon the Movie: Volcanion and the Mechanical Marvel debuting in select North American and European markets.
And don't forget about Mythical Pokemon Keldeo while you're catching free Pokemon. The colt became available October 1 through the Nintendo Newtwork, and you have until October 24 to snatch the cutie as part of the year-long distribution event celebrating 20 years of all things Pokemon.
Keldeo first appeared in Black & White in its standard form and in Black & White 2, it evolved into Resolute.