Catch Mythical Pokemon Genesect at GAME stores this November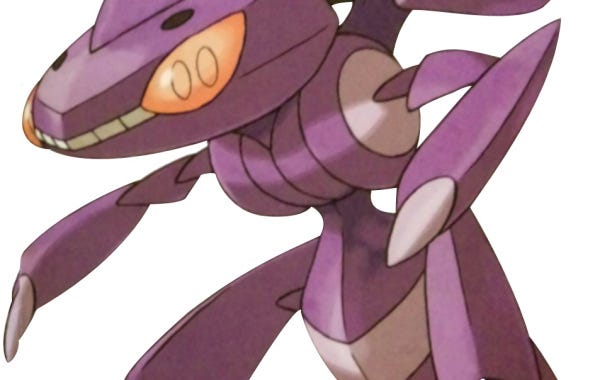 Genesect will be available to collect at GAME stores in the UK next month.
The Pokemon Company and GAME have announced that Genesect, the Mythical Pokemon, will be available at GAME stores across the UK for anyone to capture, starting November 1.
If you own Pokemon Omega Ruby, Alpha Sapphire, or Pokemon X&Y, you can bring your 3DS along to get Genesect.
Genesect is one of the Mythical Pokemon of the Unova region. It's an ancient Bug and Steel Pokemon that was changed by Team Plasma. The level 100 Paleozoic Pokemon debuted in the original Pokemon Black and White in 2012.
GAME stores will also have Pokemon merchandise on sale, and they include Genesect-specific items such as t-shirts and a plush.