Mythical Pokemon Arceus is this month's Pokemon Omega Ruby, Alpha Sapphire hand-out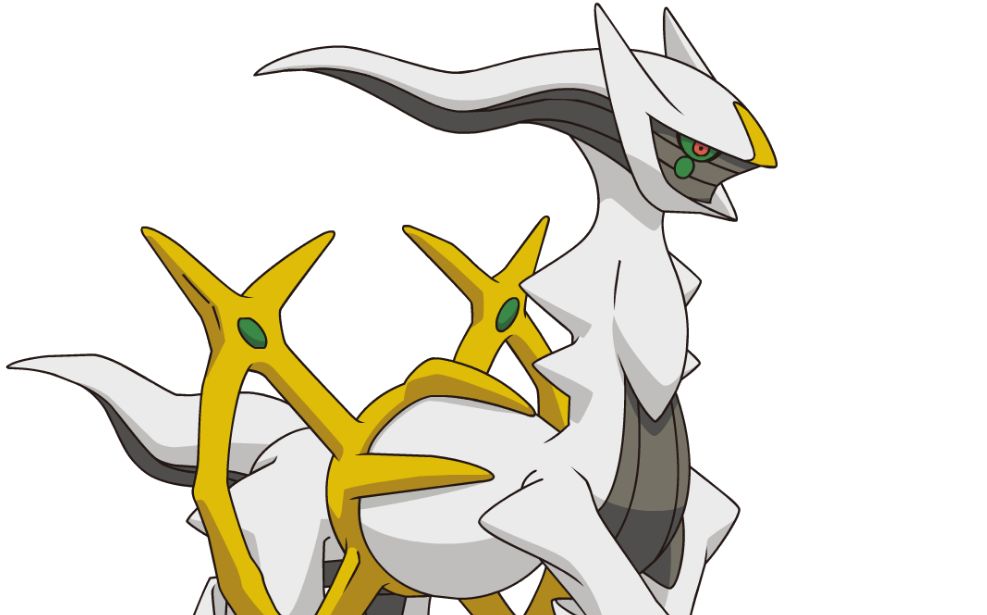 It's August, which means it's time for another Pokemon distribution at GameStop and GAME UK.
This month it's the Mythical Pokemon Arceus. And while the headline only mentions Omega Ruby and Alpha Sapphire, Pokemon X & Y users can grab the mythical creatures too. There just wasn't enough room the headline.
Arceus is the Alpha Pokemon which originally debuted in Pokemon Diamond and Pearl in 2007.
The Pokemon has the power to become any Poke-type while holding special plates. These can be discovered in various locations across the Hoenn region in ORAS.
Arceus comes with the following attributes:
Level 100
Normal type
Multitype ability
Moves are: Judgment, Recover, Hyper Beam, Perish Song
Pokemon Trading Card Game players can also grab the Mythical Pokemon Collection—Arceus starting tomorrow, August 3. This collection includes a special Arceus promo card, a pin and two TCG: Generations booster packs and a code to unlock cards in the online version.
It's all part of the Pokemon 20th Anniversary celebration, and next month starting on September 1, Mythical Victini will be made available via the Nintendo Network.