Don't forget to pick up your free Genesect for Pokemon ORAS at GameStop and GAME this month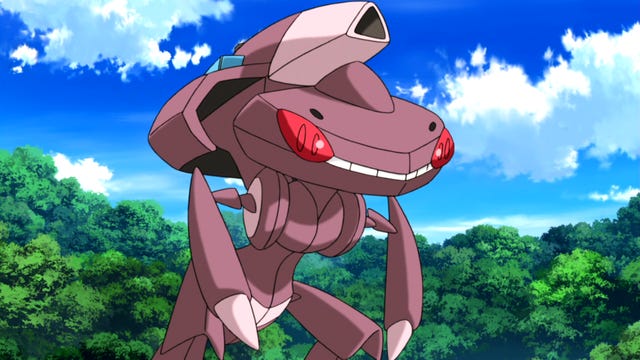 The year-long Pokemon distribution event continues this month with GAME UK and GameStop handing out codes for Mythical Pokemon Genesect.
As with previous distribution events, Pokemon Omega Ruby, Alpha Sapphire and Pokemon X&Y owners will be handed the special Genesect code printed on a receipt.
The level 100 Paleozoic Pokemon, which debuted in Pokemon Black and White, will be available from today through November 24.
Meloetta,the Normal/Psychic Pokemon, will be the last one distributed as part of the event from December 1-24 via Nintendo Network.