PlayStation Plus subs will be able to try one of 2022's biggest letdowns this October
At least it's appropriate for the season!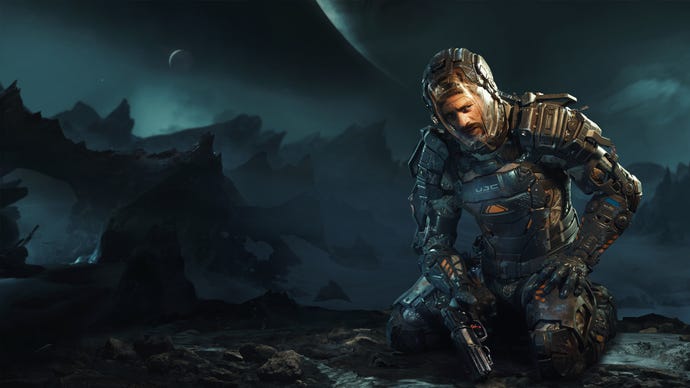 Sony has confirmed the PlayStation Plus games for October 2023 after an earlier leak.
As leaked, games for October include The Callisto Protocol, Farming Simulator 22, and Weird West.
Original story follows.
Original Story
If you can believe it, the PlayStation Plus Essential headline games have leaked again, but you might not be that fussed.
As reported by billbil-kun, who has an incredibly accurate record for leaking PlayStation Plus games, October's headliners includes one of 2022's most disappointing titles, The Callisto Protocol, as well as Farming Simulator 22. Upon its release, The Callisto Protocol was met with pretty average reviews, our own review giving it 3/5. Touted as a spiritual successor to Dead Space, and even made by the original creator of the EA published horror series, The Callisto Protocol didn't quite reach sales targets. The developer of the game Striking Distance Studios unfortunately suffered from layoffs last month, and studio founder/ Dead Space creator Glen Schofield has also left the company.
Watch on YouTube
Farming Simulator 22 didn't have as many ups and downs as The Callisto Protocol did - in fact, oddly enough it had more players than Battlefield 2042 a couple of years ago. Still, though, if it's not your kind of game, and you think the consensus around The Callisto Protocol sounds pretty accurate, it's not a great month to be a PlayStation Plus subscriber. Is it just the done thing to put mediocre games on subscription services a year later now?
It should be noted that there is one other game expected to be available through PlayStation Plus Essential next month, though billbil-kun doesn't seem to be aware what it is this time around. While the official announcement hasn't come through yet, it's looking like you'll be able to pick these titles up from October 3 through to November 6.
Not only does October's lineup look a bit disappointing, but September's was as well, offering the "pretty ok" Saints Row reboot as its main game, as well as the possibly less disappointing Black Desert Traveler Edition, and Generation Zero.