Ori and the Will of the Wisps announced after leaking a bit early - here's your first look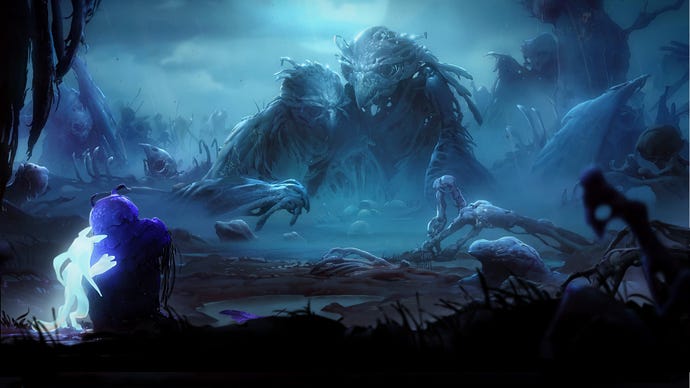 A new journey will begin when Ori and the Will of the Wisps is released.
A trailer for Ori and the Will of the Wisps, was shown during the Xbox E3 2017 briefing. The announcement for the game leaked earlier today.
Could it possibly be more gorgeous than the Ori and the Blind Forest? That would be a hard act to follow, but the trailer was utterly gorgeous.
According to the synopsis, players will embark on a journey to "discover the mysteries beyond the forest of Nibel," and uncover the "hidden truths of those lost, and unravel Ori's true destiny."
Microsoft's Moon Studios looks to be continuing with the single-player platform-adventure model, as witnessed by the reveal trailer, as no gameplay was shown. It also appears we'll once again assume control of the cat-like Ori.
The first game was a hit with critics and players alike, with everyone praising the gameplay, aesthetic and the equally gorgeous music.
If you want to hear the music which was played live alongside the trailer during the presentation. Game Clips and Tips has you covered.
Ori and the Will of the Wisps is a 4K UHD, Xbox One X enhanced, Xbox Play Anywhere title. It is an Xbox One and Windows 10 exclusive.
A release date was not announced.