October NPD - MS focuses on 360 hardware growth, software domination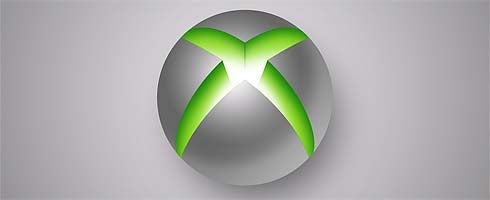 Microsoft focused on the fact 360's the only console showing year-to-date growth in its NPD response today, as well as dwelling over a majority holding in America's October top ten.
Xbox 360 sold 250,000 units in the US last month. Six 360 titles were in the chart this month, including two exclusives in ODST and Forza 3.
US consumers spent $289 million on Xbox 360 hardware, software and accessories in October.
PR after the break.
With worldwide accolades for "Project Natal," industry-leading growth in year-to-date console sales, exclusive games topping the charts and record-breaking gameplay on Xbox LIVE, here are some highlights from Xbox 360…
"Project Natal" Earning Accolades for Groundbreaking Innovation
Xbox 360's "Project Natal" today received recognition as one of TIME Magazine's 50 Best Inventions of 2009, an award acknowledging the best new gadgets and breakthrough ideas from around the world. This is the third major honor "Project Natal" received this past month, in addition to the Popular Mechanics 2009 Breakthrough Award and Popular Science Best of What's New Grand Award, both recognizing industry-changing innovation.
Xbox 360 Games Dominate NPD's Console Top 10 in October
Xbox 360 featured a total of six titles – including two exclusives "Forza Motorsport 3" and "Halo 3: ODST" from Microsoft Games Studio – in the console top 10 list this October. Rounding out the console top 10 include Xbox 360's "NBA 2K10" and "Borderlands" from Take-Two, as well as "FIFA Soccer 10" and "Brutal Legend" from Electronic Arts. Third-party titles continue to find success with Xbox 360, generating more sales than any other system, topping $151 million in October. We expect this sales trajectory to continue – just two days ago, Activision launched "Call of Duty®: Modern Warfare® 2," the most anticipated game of the year. Shortly after the launch, Xbox LIVE reached a new record of more than two million people on the service at the same time.
Xbox 360 Leads Year-to-date Growth of Next-Gen Consoles
Xbox 360 is poised for its best year yet heading into the holiday shopping season. Announced today, Xbox 360 reached 10 million units sold in EMEA. U.S. console sales of 250,000 units in October contributed to a 7 percent rise in year-over-year sales for the first ten months of 2009. Xbox 360 remains the only console showing year-to-date growth, and consumers spent $289 million on Xbox 360 hardware, software and accessories in October, more than any other platform.
Xbox 360 Provides More Exclusives, More Value and More Fun Time
With a starting price of just $199, Xbox 360 delivers breakthrough gaming and entertainment experiences that can't be found anywhere else. Xbox 360 features the best exclusive games, including critically acclaimed "Forza Motorsport 3," "Lips: Number One Hits," "Halo 3: ODST," "Left 4 Dead 2" from Electronic Arts, and new downloadable content for the highest-rated title of this generation, "Grand Theft Auto IV: Episodes from Liberty City" from Rockstar Games. Beyond gaming, Xbox LIVE Gold members will have access to incredible social entertainment experiences when Facebook and Twitter, Last.fm, and Zune Video* in instant-on 1080p HD movies and TV shows show up on consoles starting next week – Tuesday, November 17th.