Not many MGS regulars returning for Rising, says Kojima Productions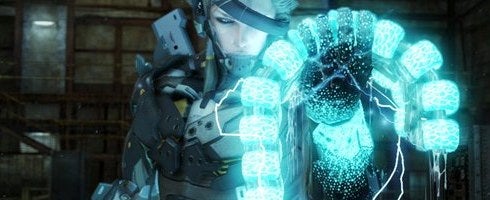 Snake? Vamp? Naomi? Otacon? Campbell? Don't expect their like to show up in Metal Gear Solid: Rising, according to producer Shigenobu Matsuyama.
Matsuyama told the latest issue of gamesTM (via CC) not to expect as many series regulars in the next game; apparently, this'll make it more approachable to new Metal Gear players.
"To answer you question about returning characters, we're probably not going to show too many characters in Rising because, since it's a new part of a series, we don't really want to refer to and dwell upon the Metal Gear sago so much," he said.
"We want newcomers to the game to come in and play freely without needing to know and understand the background of the whole Metal Gear Solid universe," he further added.
The game takes place in between Metal Gear Solid 2: Sons of Liberty and Metal Gear Solid 4: Guns of the Patriots, as players take up the role of Raiden once again in a Ninja Gaiden-esque title that got its E3 reveal this summer.
No date yet, but it's coming to PS3, 360 and PC.