No Man's Sky – Synthesis Update makes a great game better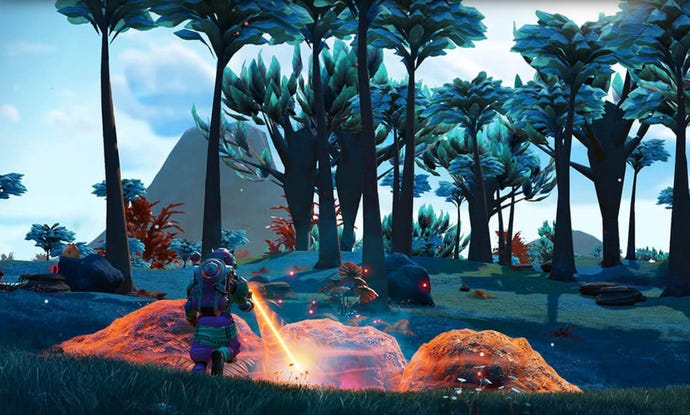 Yes yes yesssss. Remember three years ago, when we all thought No Man's Sky was a bit crap?
How things have changed, with the already drastically updated and improved game getting a new update. Tomorrow, November 28, marks the release of the game's next big patch – the eighth, to be precise – which is called Synthesis.
This follows the game's previous updates called Foundation, Path Finder, Atlas Rises, Next, The Abyss, Visions and this summer's Beyond expansion.
"It's called the Synthesis update," explains the game's developer, Hello Games, "because it's a collection of features that create a connected whole". This includes a supposed 300 individual tweaks and tinkerings to the core No Man's Sky experience which includes but is not limited to parity between the VR and non-VR game experiences. This includes features like screenshots and creature riding coming to VR.
There's also an updated space map for the interior of your ship, which (if we're honest) looks basically the same as the one in Elite Dangerous. Still, that's a very good space map, so fair play for updating that to be a lot more useful while piloting around solar systems.
There are also new UI improvements, enhancements and optimisations for No Man's Sky's terrain manipulation (hooray) as well as a personal refiner accessible straight from your inventory.
The developer explains that this expansion is essentially a "stepping stone to much larger plans" which is great news and enforces the team's continued dedication to a game that's now several years old. We're very glad, as the game has gone from strength to strength since release. You can get your hands on the update tomorrow on PS4, Xbox One and PC.