"New Zelda to be shown at E3", Iwata tells investors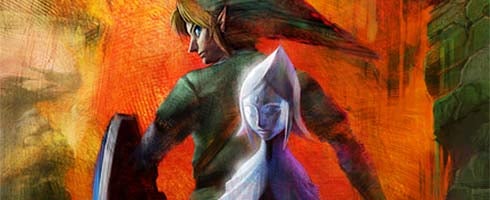 Nintendo bossman Satoru Iwata told investors during a financial presentation that the next Zelda for Wii will be shown at E3 this year.
That's grand news, considering Nintendo was only "hoping" to show the title at E3 just back in November.
Earlier in the month, Iwata told a Japanese newpaper that the game would see a release in 2010, despite Reggie Fils-Aime telling GTTV that it was not committing to anything regarding a release date.
So far, all we've seen of it is that bit of concept art up top, which looks rather nice.
Hopefully, when E3 rolls around, we will see something "perfect".
Thanks, GoNintendo.