New BFBC2 video shows Squad Rush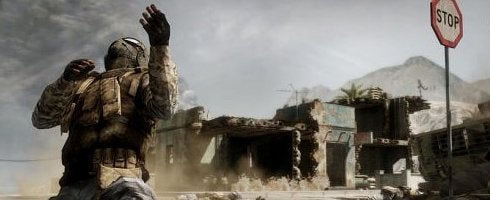 EA's released a new video of Battlefield: Bad Company 2, showing off Squad Rush.
It's the shizzle, innit.
Watch it over at Eurogamer.nl.
The shooter's multiplayer PC beta kicked off yesterday, with a surprise MP demo also releasing on Live.
PS3 owners will get that demo in Europe from next Thursday, while US peeps get it from February 11.
Game's out on March 2 in the US and March 4 in Europe for PS3, 360 and PC.