Need for Speed Shift Ferrari DLC pack is a 360 exclusive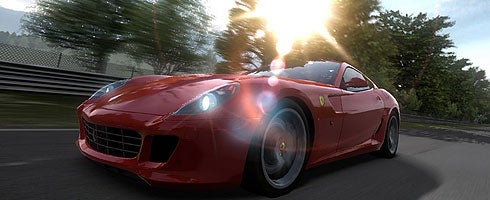 After a seven-year break from Need for Speed games, a ten-car Ferrari pack is to be made available for Need for Speed Shift this month: for 360 only.
The DLC is to hit on February 16, and will include the following cars:
1996 Ferrari F50 GT
2005 Ferrari F430 Spider
2005 Ferrari FXX
2005 Ferrari Superamerica
2006 Ferrari 599 GTB Fiorano
2006 Ferrari F430 Challenge (Online/Quick event only)
2006 Ferrari F430 GTC (Online/Quick event only)
2007 Ferrari 430 Scuderia
2008 Ferrari California
2008 Ferrari 16M Scuderia Spider
It's priced at 800 MSP. Unless you're a PS3 diehard, in which case it'll cost you your soul.
Don't worry though, non-360 owners: two new Need for Speed titles were confirmed tonight for EA's next fiscal year. What's a year, eh?
PR here.