Need for Speed: Heat evokes the Most Wanted and Underground golden eras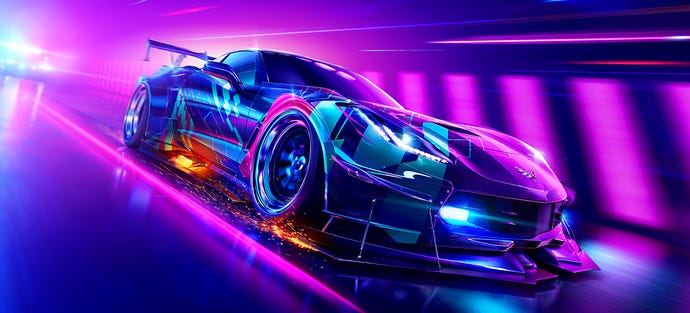 more
Is Need for Speed: Heat going to deliver that classic arcade racing vibe that we remember from the days of Need for Speed: Underground and Most Wanted?
We certainly hope so. And Ghost Games' upcoming racer is definitely trying to deliver something that captures the golden era of Need for Speed.
In the video above we speak with Ghost Games about going back to the drawing board, with the team able to look with fresh eyes at what makes a Need for Speed game without the pressure of a yearly release cycle.
Those controversial Speed Cards from Need for Speed: Payback have been binned entirely, with players earning new upgrades and vehicles through racing. Upgrading your ride makes a lot more sense now, with the intention that players will really feel like they're building their own custom car - right down to swapping out a vehicle's engine.
As the action shifts to Palm City - based on Miami - the dynamic weather switches from sun-drenched asphalt to wild tropical storms, pushing those franchise-defining reflections and neon to the fore. And the night and day cycle changes the type of events and racing available. Daytime racing is all about the pure events, where racing against fellow competitors is the focus. Night-time is more about the chaos and thrill of street racing, and it's here that police pursuits take place, offering big rewards if you can outrun and shake the cops.
Elsewhere there's 12 new characters to choose from, all created using image consultants for authenticity, so you can tweak your avatar in much the same way you would your ride.
It's not just a single-player racing game though. The addition of Crews means up to 32 players can share Palm City, whether to race against and talk trash, or make friends and buddy-up for bonuses.
We've also captured the 10 best cars in Need for Speed: Heat in the above video, because that's what we're really here for, right?
All of these are available from the dealership, so take a good look at the Nissan Skyline, BMW M3, McLaren 600 LT, Ferrari 488 and a bunch more that you could never afford in real life.
And finally we've grabbed the first ten minutes of gameplay in which we take out a Ford Mustang and thrash it around the streets of Palm City. This is everything you'd expect from a Need for Speed game; buying nitro, clumsily flirting with someone, using a phone app to find a location and tossing a car around the streets.
Need for Speed: Heat is available for PS4, Xbox One and PC on November 8.