Naughty Dog will reveal Uncharted 4's Bounty Hunter multiplayer DLC on September 21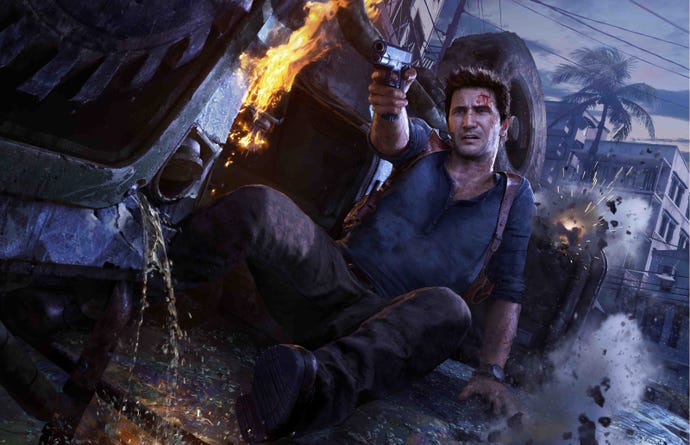 Naughty Dog are planning on live-streaming footage from the next Uncharted 4 multiplayer DLC pack next week.
Naughty Dog has promised the stream on their blog, expecting it to start at 10:30am PDT / 1:30pm EDT / 7:30pm CEST on Wednesday, September 21.
"We'll be showcasing all of the new content launching with Uncharted 4 Multiplayer: Bounty Hunters DLC, including the debut of an all-new mode, the return of a fan-favorite map from Uncharted 2, a first look at our Cinema Replay tools, and more", the blog states. The reveal will stream through Naughty Dog's Twitch channel, where the team will also answer questions.
Unfortunately, then, it doesn't sound like we'll hear anything about Uncharted 4's single-player DLC. This makes sense though, when you consider Naughty Dog's statement back in June that we will not hear anything about this planned expansion for quite a while yet.
Uncharted 4 is currently available on PS4. The Explorer's Pack (their fancy term for a season pass), which includes this upcoming DLC, will set you back $24.99 (or your regional equivalent).