Modern Warfare 3 remastered is not a thing, says Activision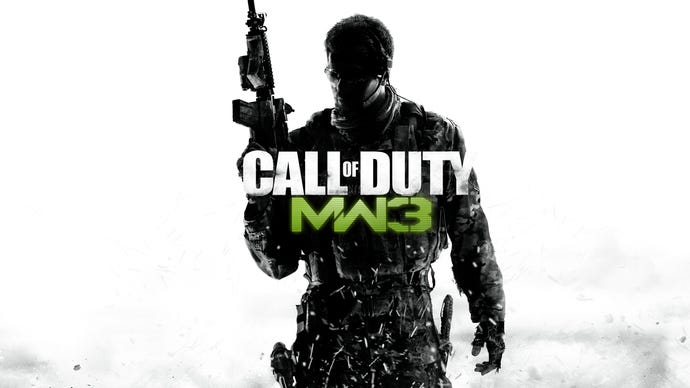 Looks like Activision isn't working on a remaster of Modern Warfare 3.
Apparently, there have been rumors swirling around that Activision was working on remastering Call of Duty: Modern Warfare 3.
This is not the case though, according to the company, which told Charlie Intel a remaster of the game "does not exist" and that "any reports [stating] otherwise are incorrect."
It seems rumors of a remaster of the 10-year old game have been floating around since a Call of Duty leaker claimed it was the case. Many believed this could be true, considering Activision remastered Modern Warfare as part of an Infinite Warfare bundle in 2016, followed by a remaster of Modern Warfare 2's campaign which was released in 2020 via a bundle for Warzone and Modern Warfare 2019.
The rumor stated the remaster would be released this year, and like the other remasters, would be a PlayStation timed-exclusive.
Released in 2011 and jointly developed by Infinity Ward and Sledgehammer Games, Modern Warfare 3 is the third and final installment in the original Modern Warfare saga and the eighth Call of Duty game overall.
The next game in the Call of Duty series is coming out this fall and is being worked on under the codename Vanguard. Rumors state the game will take place in the Pacific theatre of World War 2, and that Warzone will get a large World War 2 map to celebrate its launch.
In development with Sledgehammer Games, Call of Duty 2021 will feature the traditional campaign, co-op, and multiplayer mode.
Currently, Activision is embroiled in controversy over allegations of sexual harassment, bullying, discrimination, and unfair pay, specifically at Blizzard. In the wake of the allegations, brought to light by a lawsuit filed by the state of California, Blizzard president J. Allen Brack has departed the company as has HR executive, Jesse Meschuk.
Practically all work on World of Warcraft has halted, and over 2,000 current and former employees signed a petition condemning the cpmapny's reaction to the lawsuit. Whether these events have had an effect on the new Call of Duty's development is unknown.