Modern Warfare 2 becomes top selling UK game... ever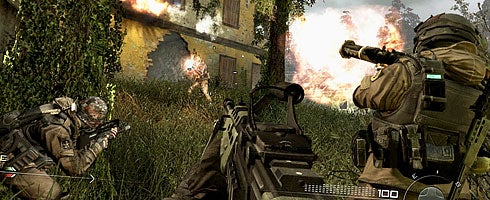 See this, Dr Kawashima? This is danger close right up in your bespectacled face.
Chart-Track's confirmed that Modern Warfare 2 is now the biggest selling British game of all time.
The Infinity Ward shooter achieved the feat this week, 41 weeks from launch. The game has spent only three weeks outside the top 10 since releasing in 2009.
MW2 has stolen the UK crown from Dr Kawashima on DS, which took around 36 months to overtake the previous holder, GTA: San Andreas on PS2, Xbox and PC.
As ever, no firm figures were released by Chart-Track. Suffice it to say, Modern Warfare 2 has sold "a lot".
Activision will be looking for another CoD smash with Treyarch's Black Ops on November 9.